Description
The 500W Portable Power Station is the perfect all-in-one solution for trips to the beach, campsite weekend or the next back-up party. Use two household power outlets and a 12V DC power outlet to power all your favorite devices during the journey with 500 watts of continuous power, or use the included high-power USB and two wireless charging functions to charge mobile phones and tablets. An LED work light can help you illuminate some light during roadside maintenance or outdoor travel.
Large capacity, 518Wh, is an ideal portable outdoor power supply for camping, outdoor parties, RV trips, beach trips, road trips, CPAP emergency backup, etc.
The 500W Portable Power Station is charged by compatible solar energy, and the power station can act as a solar generator. Therefore, you can get unlimited power from the sun and charge it anytime, anywhere.
The battery management system (BMS) and power on/off button of each device ensures charging safety and protects charging devices from overcharging.
Model

BEAR 500W
Battery
518Wh (19.2V27Ah)
Input
27V 4.5A
Fully Charging Time
About 5 Hours
USB-A*3
5V 2.4A Max. 24W
Cigarette Lighter Output
12V 8A Max. 120W
Type-C Input&Output
5V~20V Max. 60W
Wireless Output*2
10W
AC Output

110V 50Hz/60Hz (220V)

Rated Output 500W(VA) 

Peak Output 1000W 

Display
LED
Operation Temperature
-20~55℃
Charging temperature
0~45℃
Cycle Life
≥ 3000
Dimension
288*160*230mm
N.W/G.W
6.7KG/7.94KG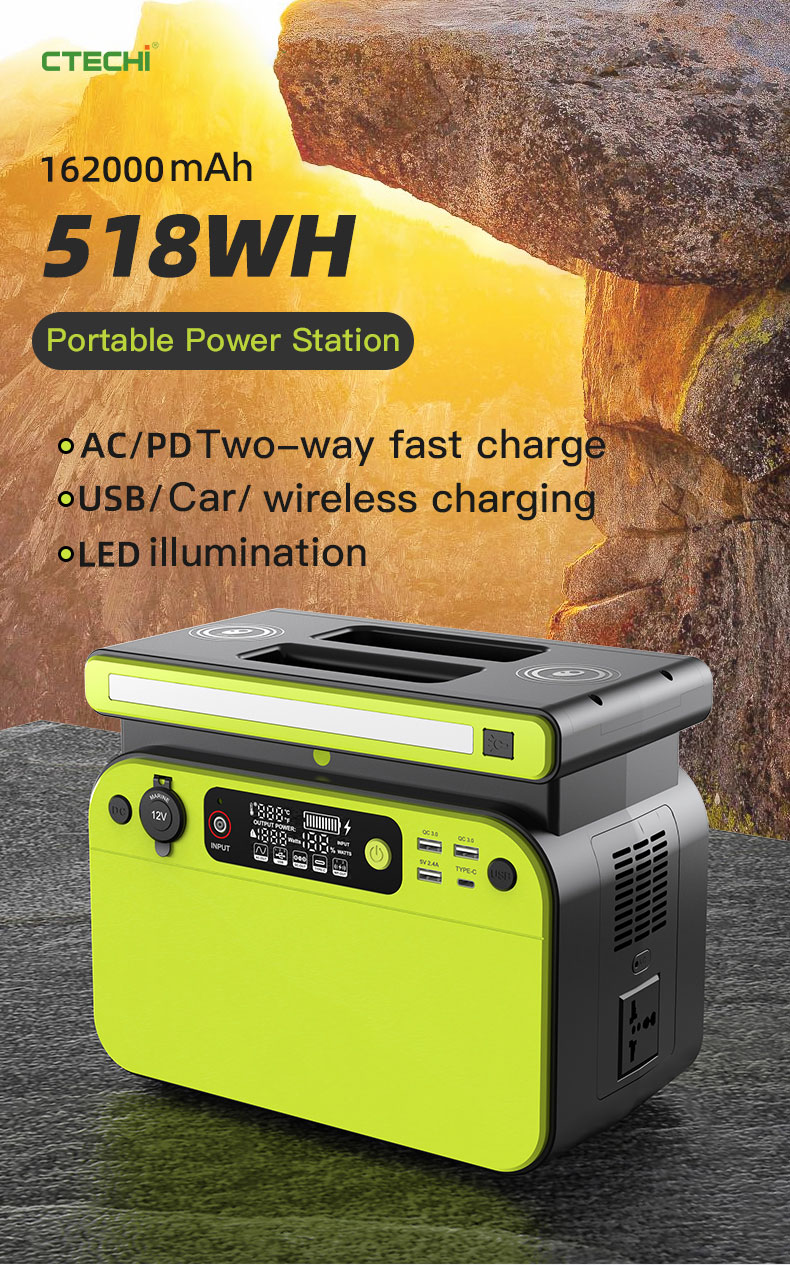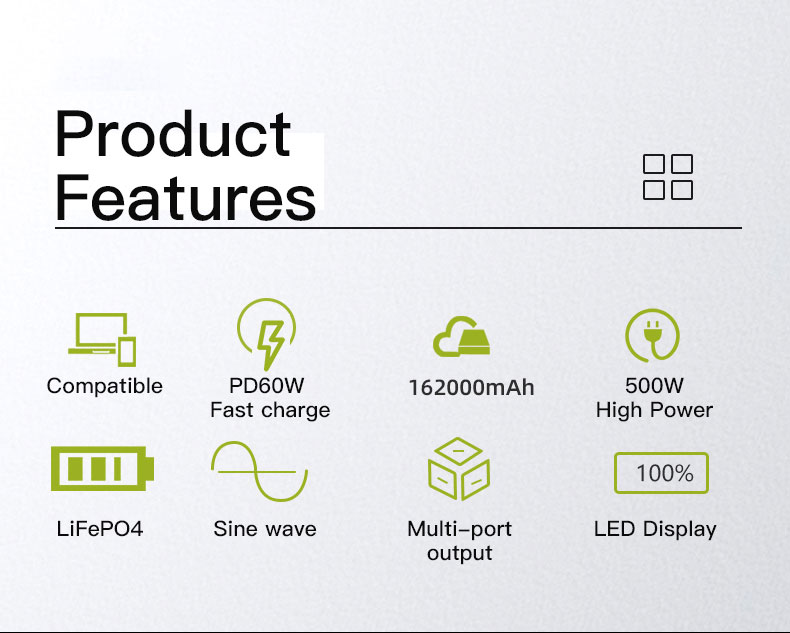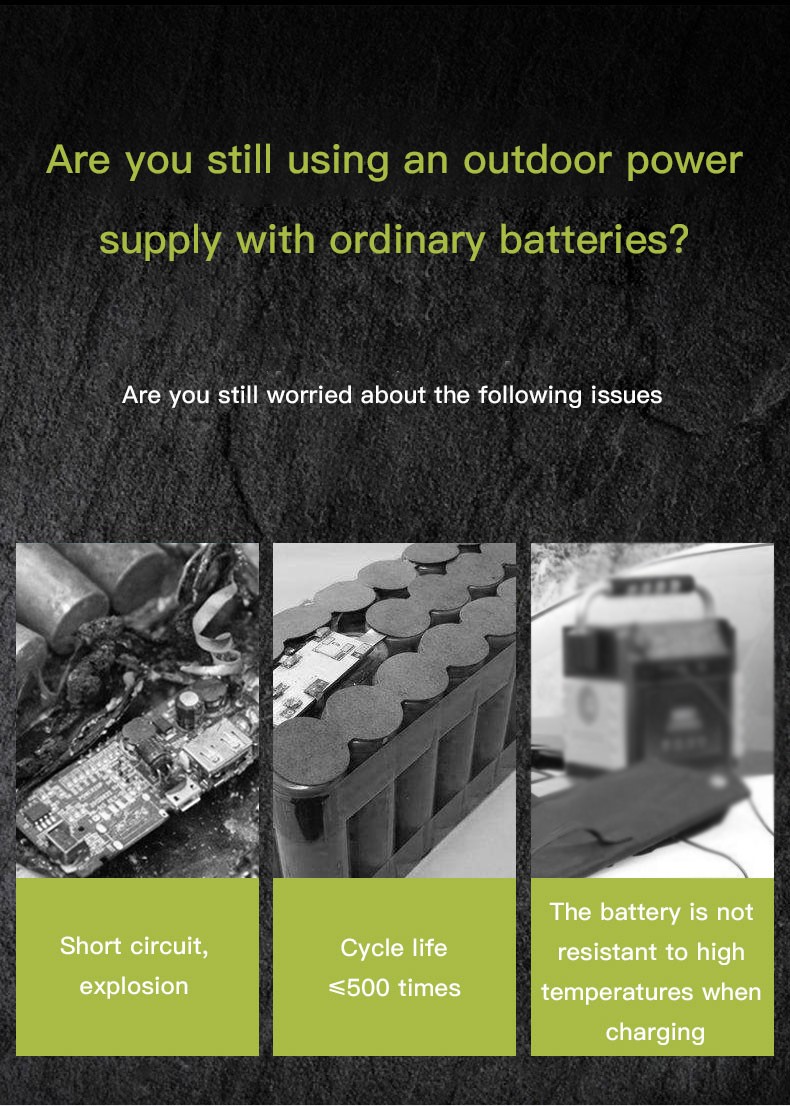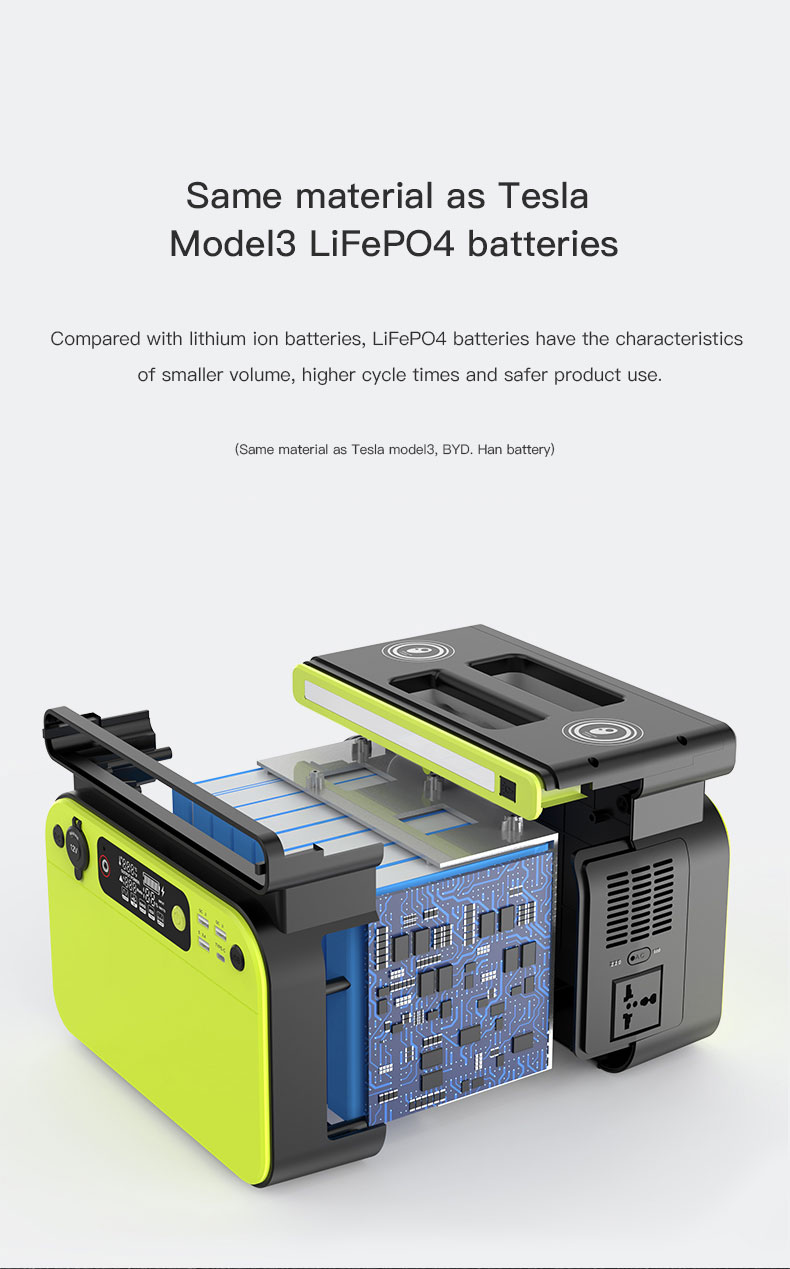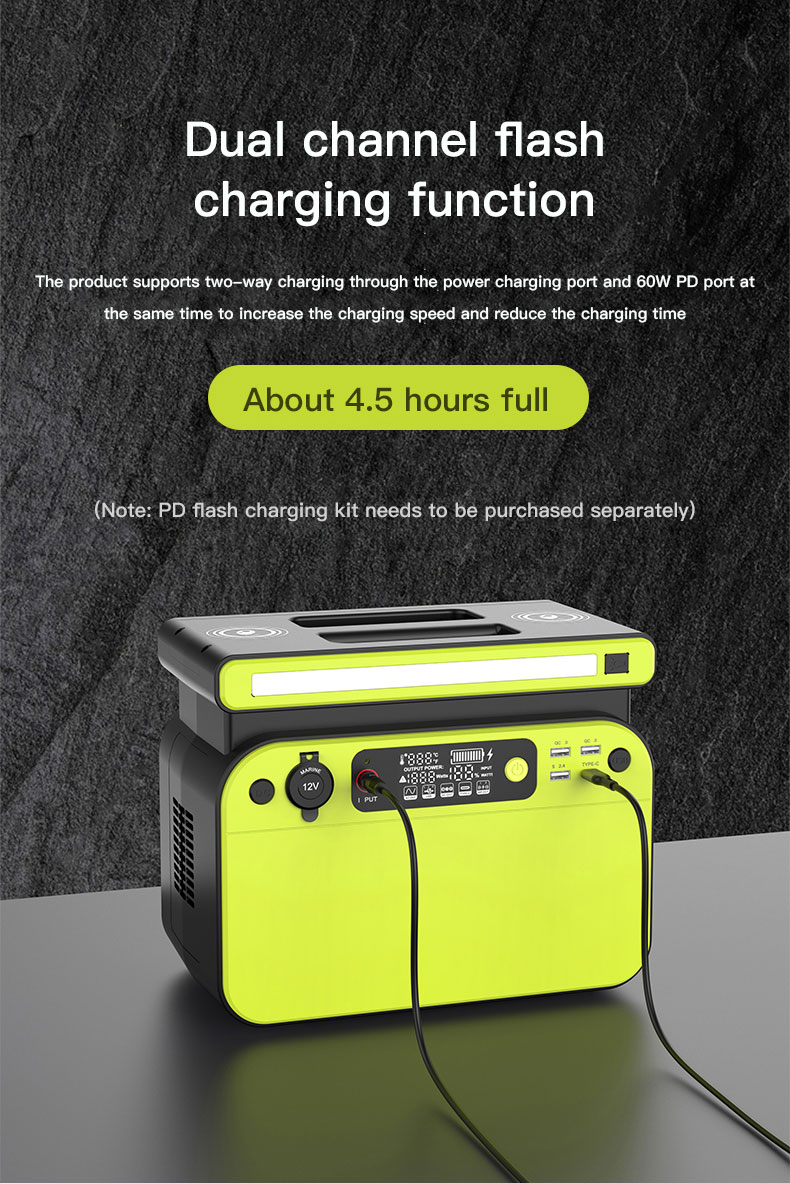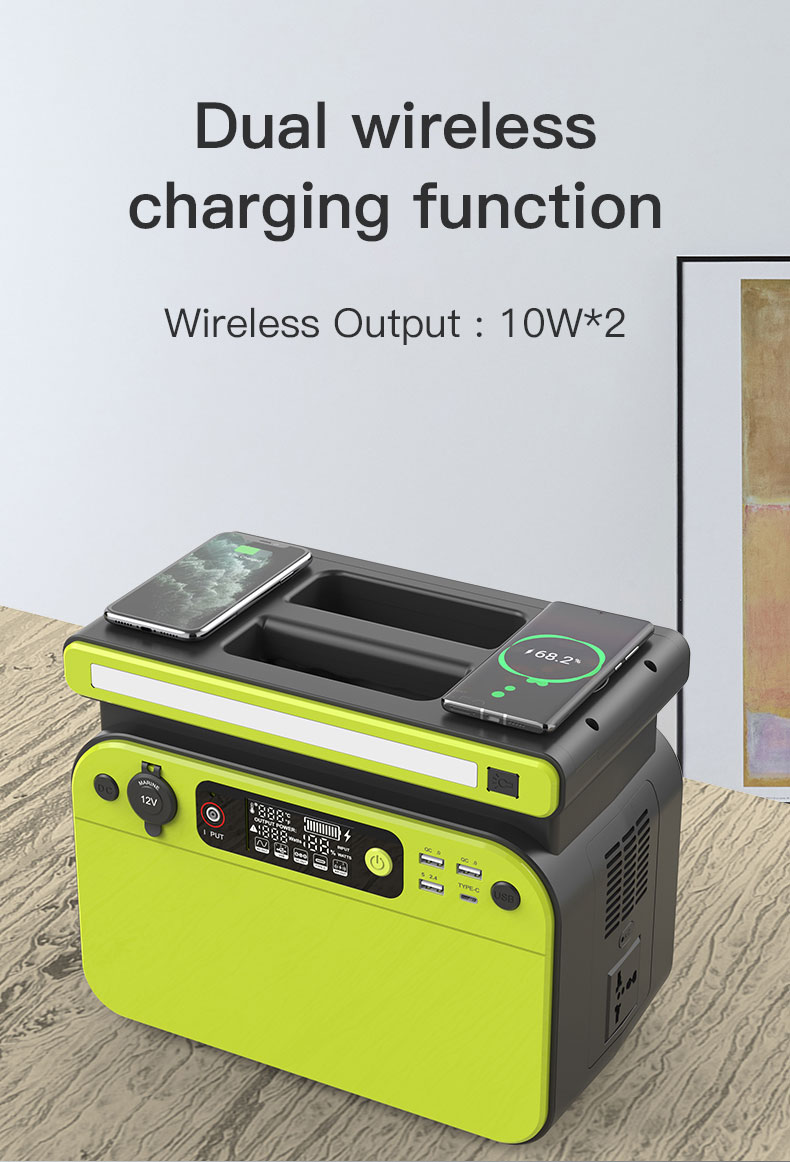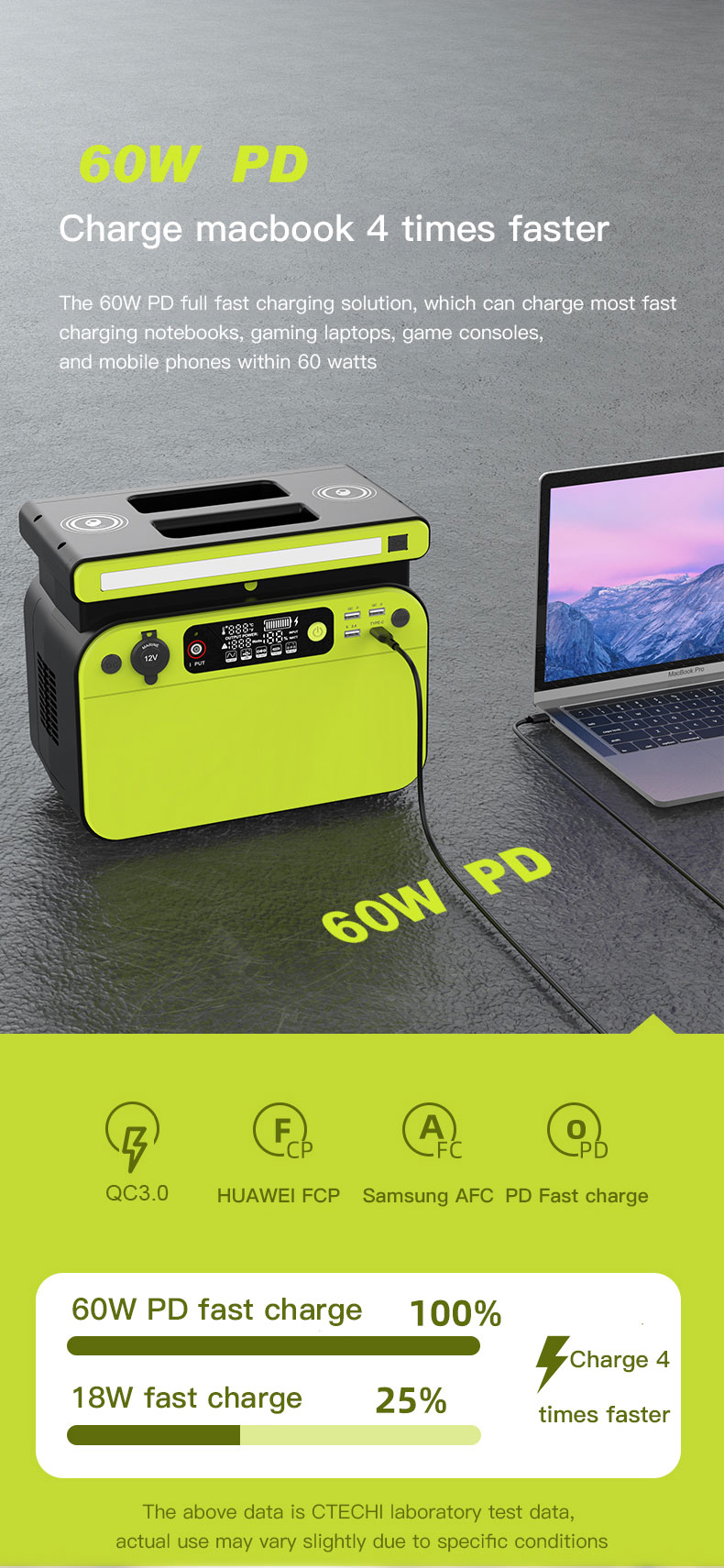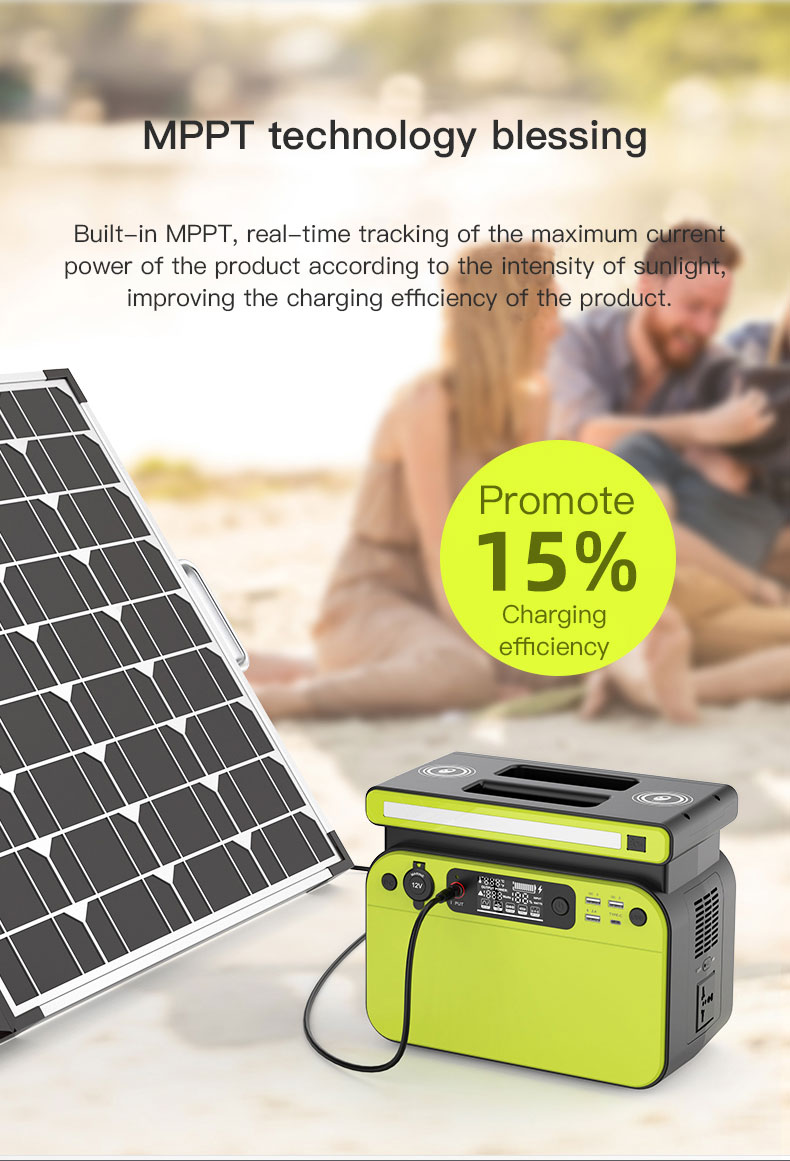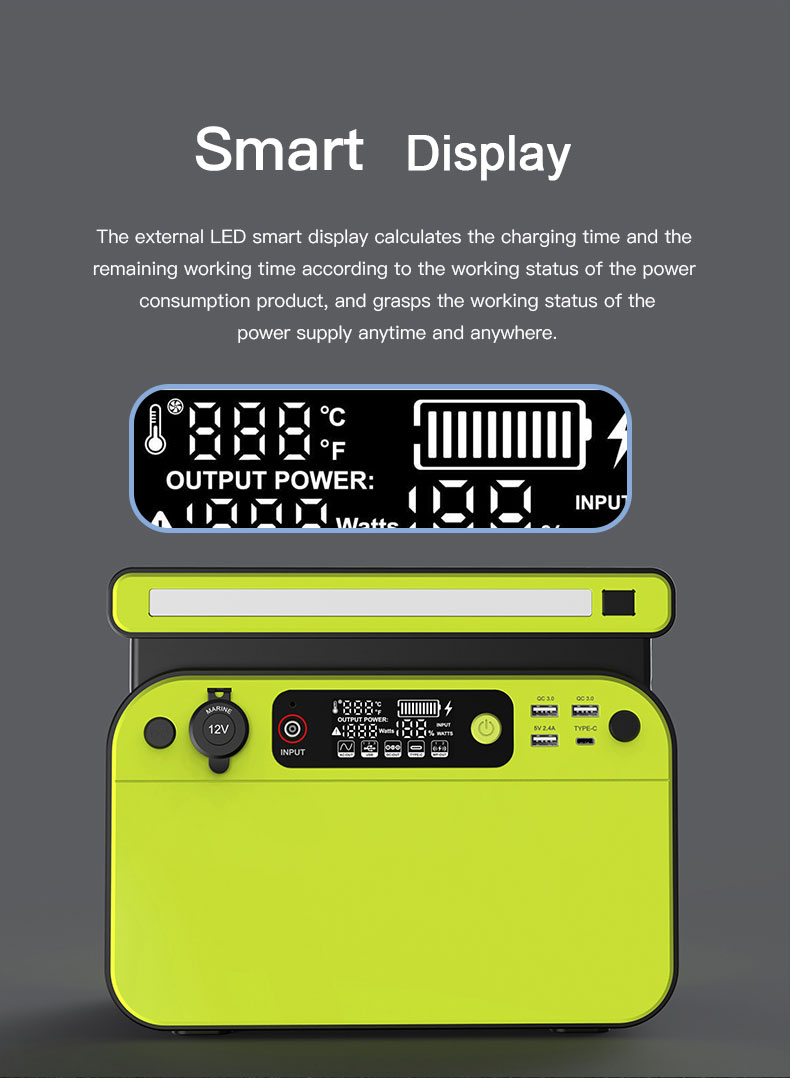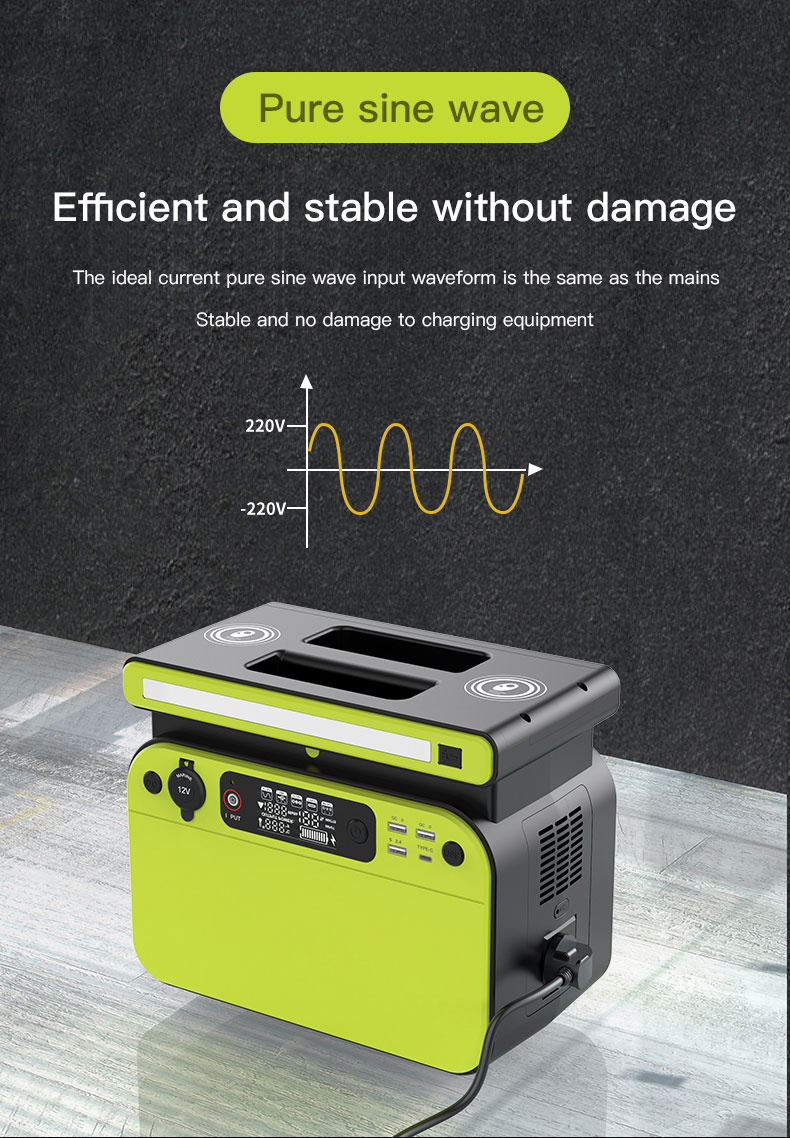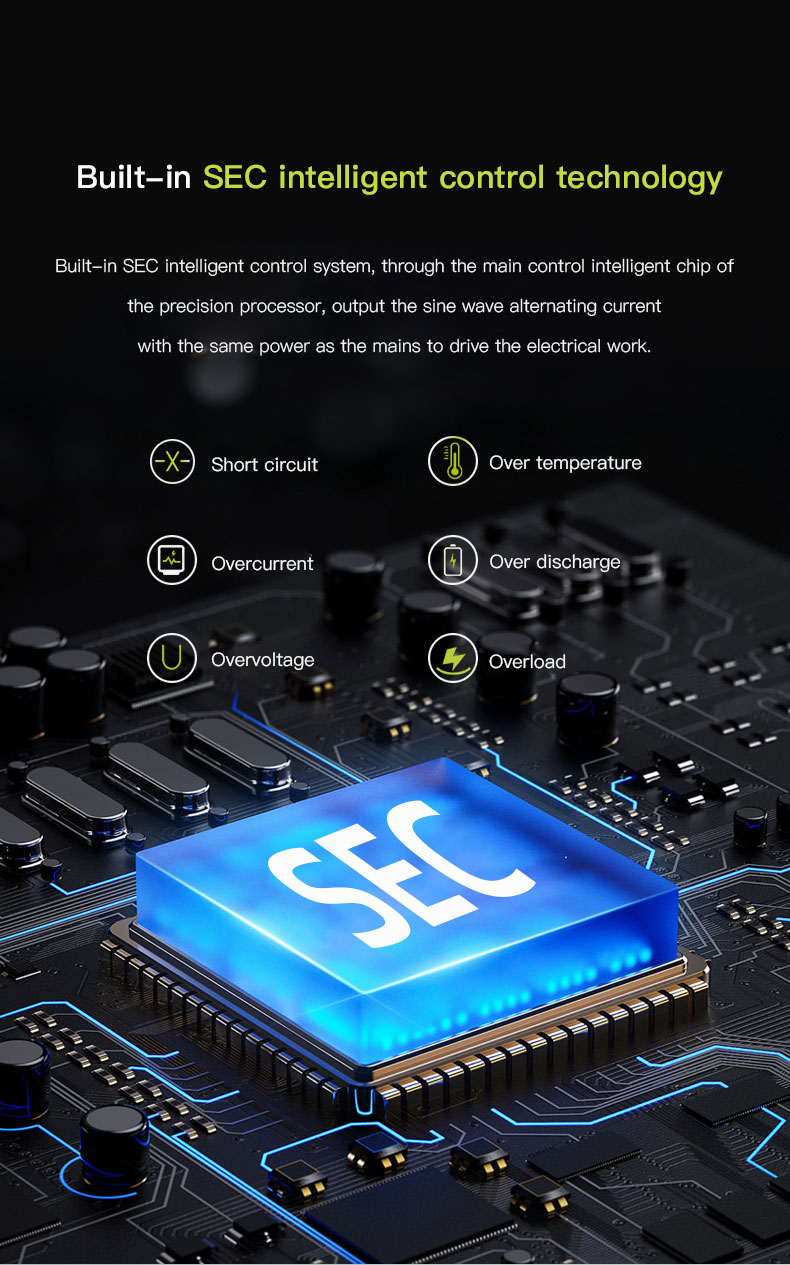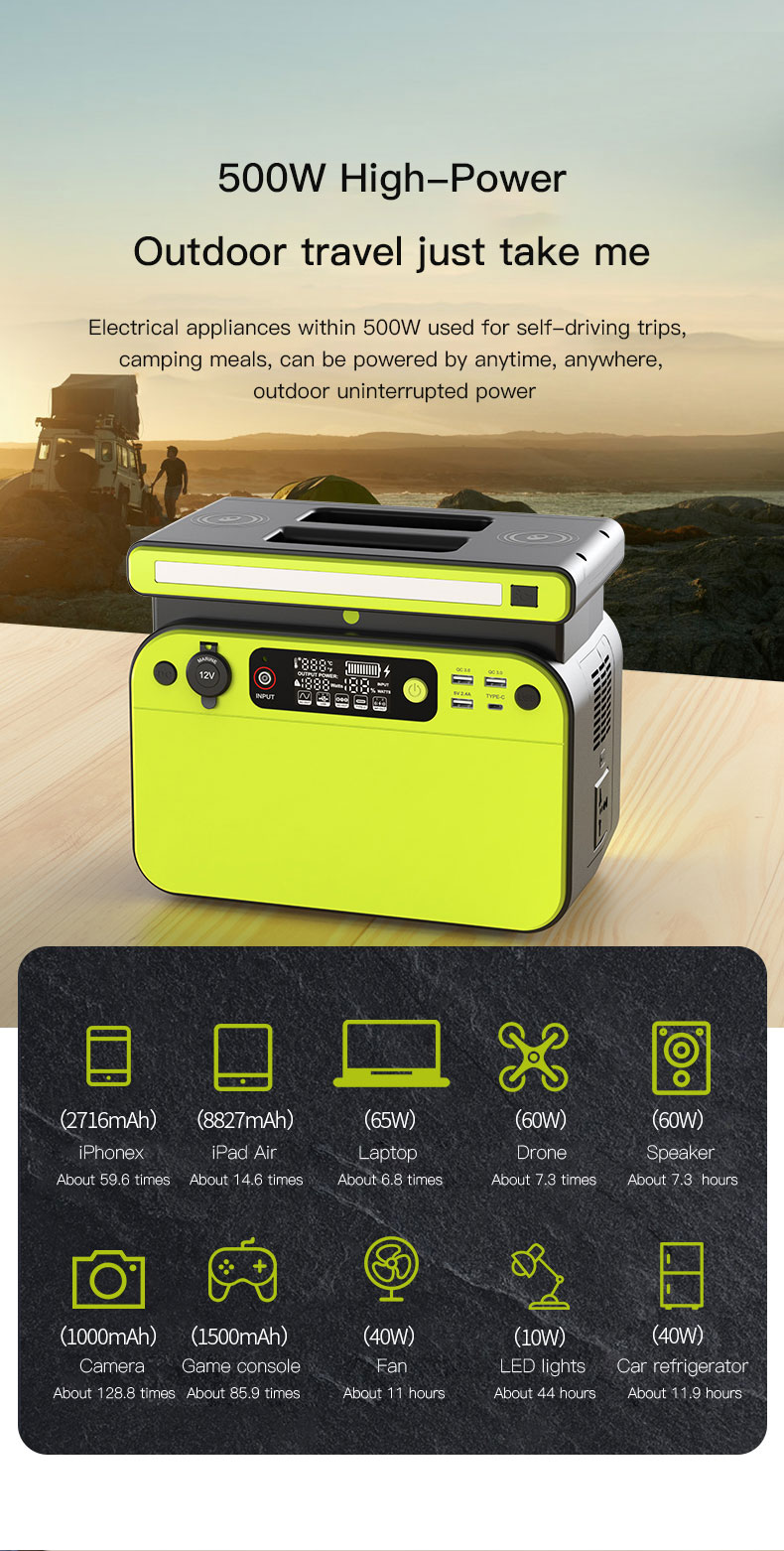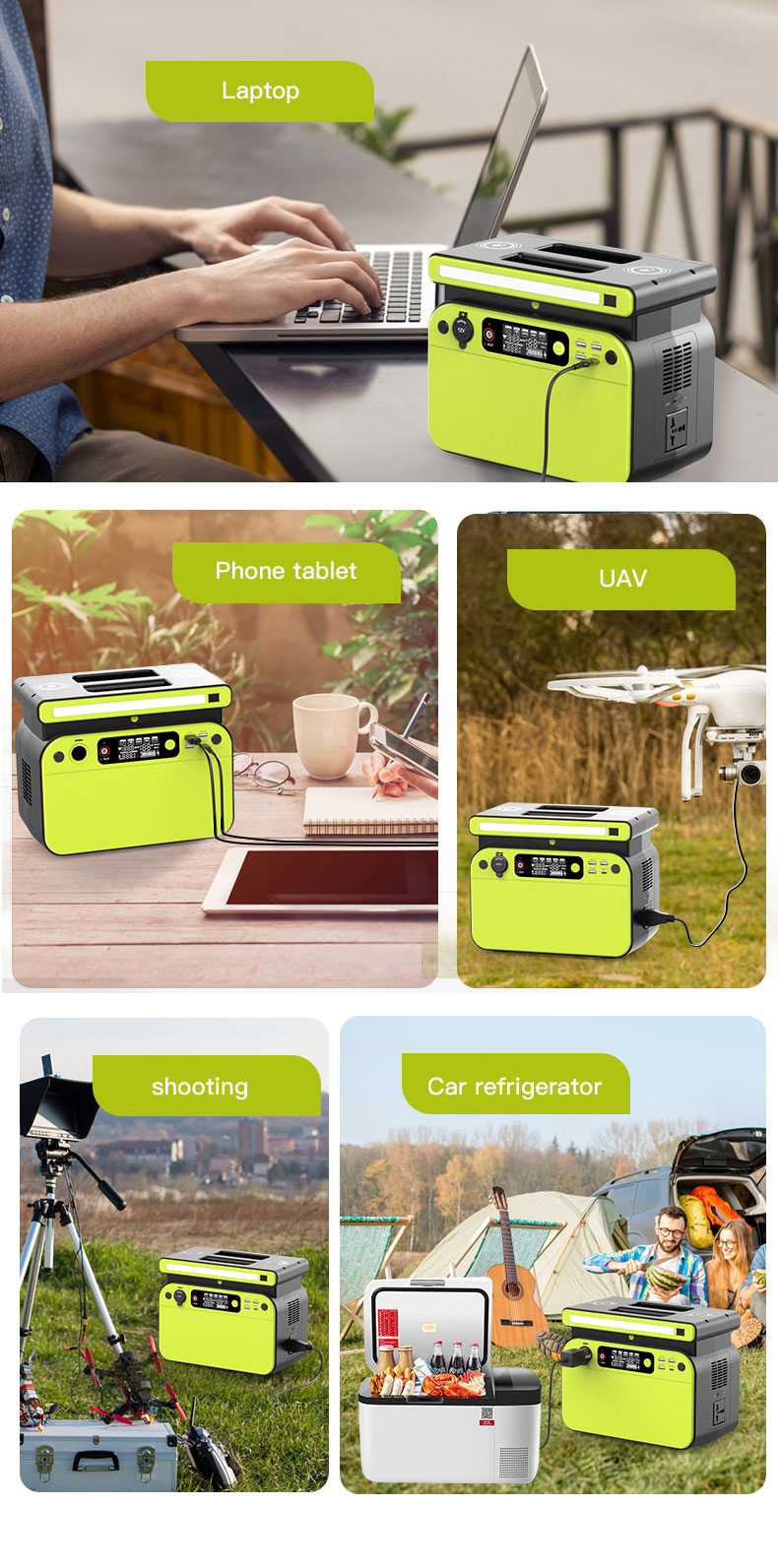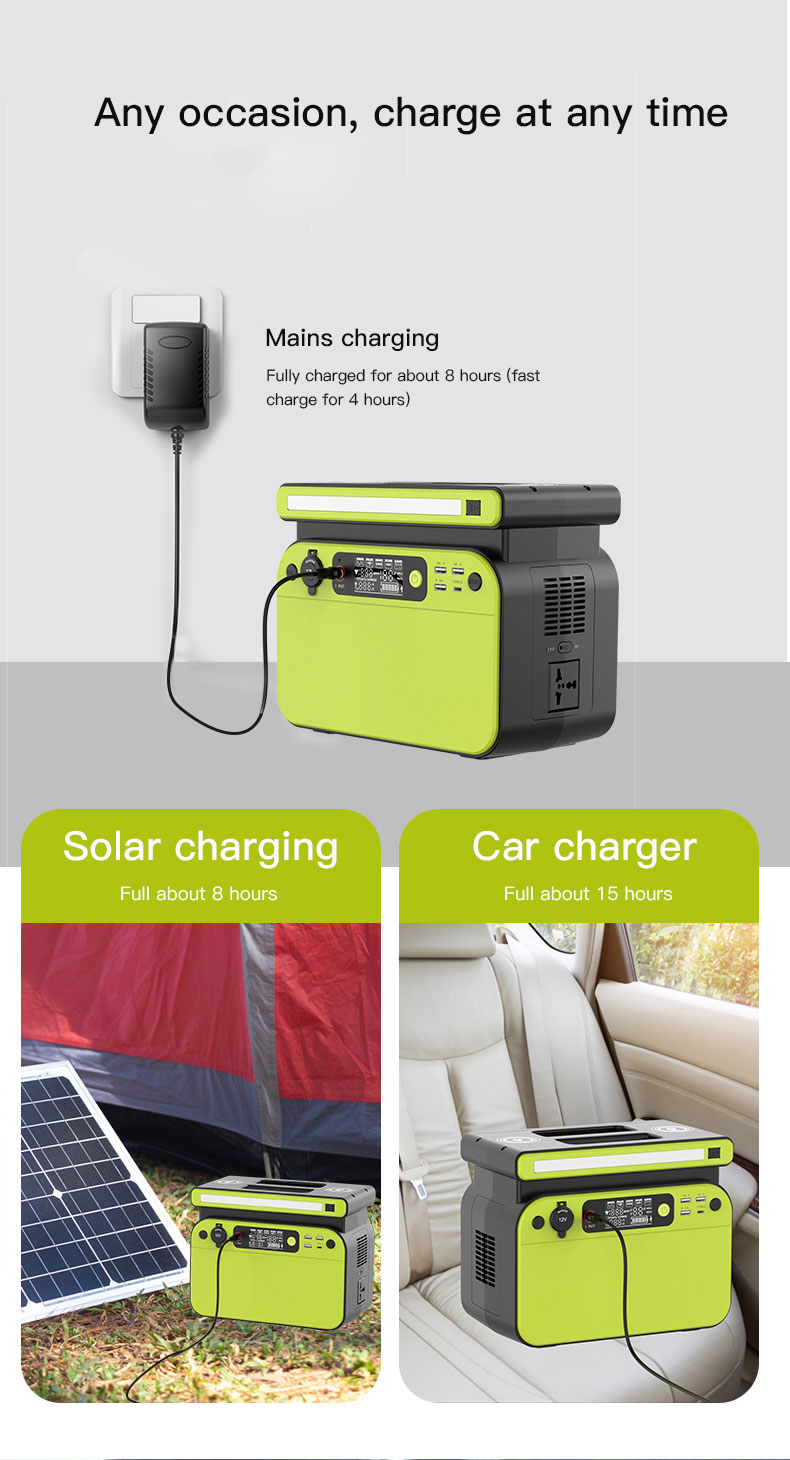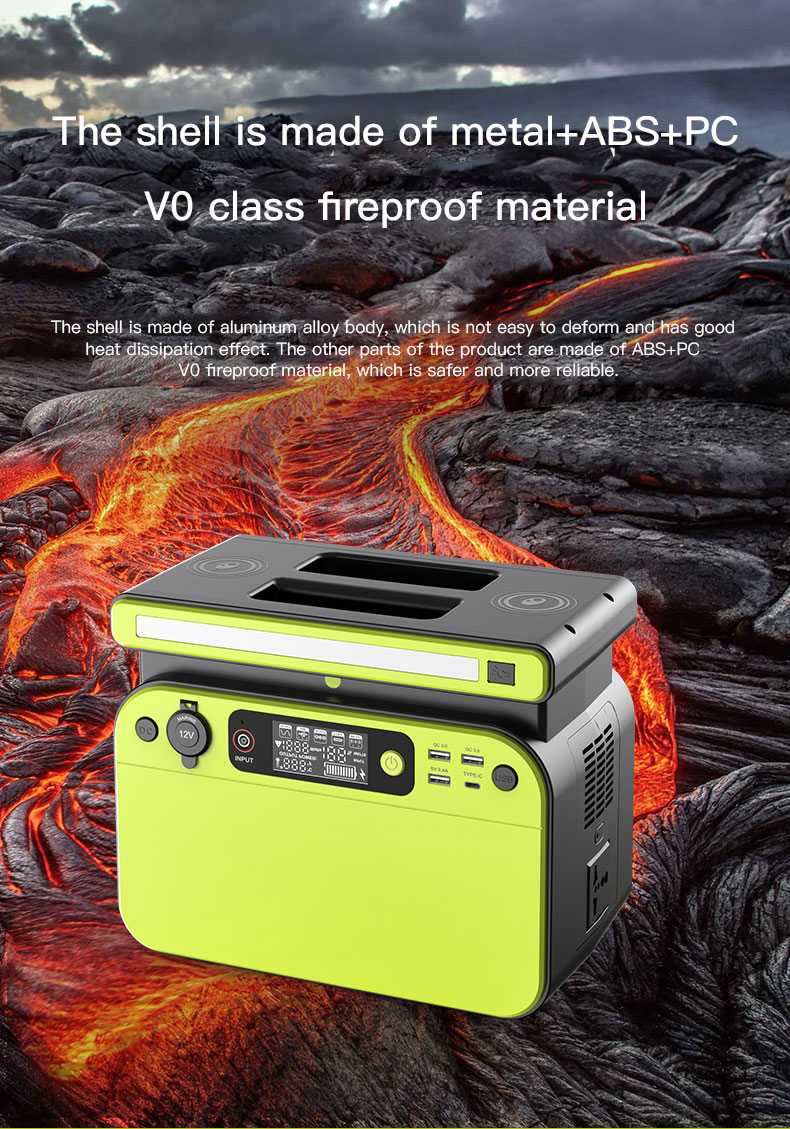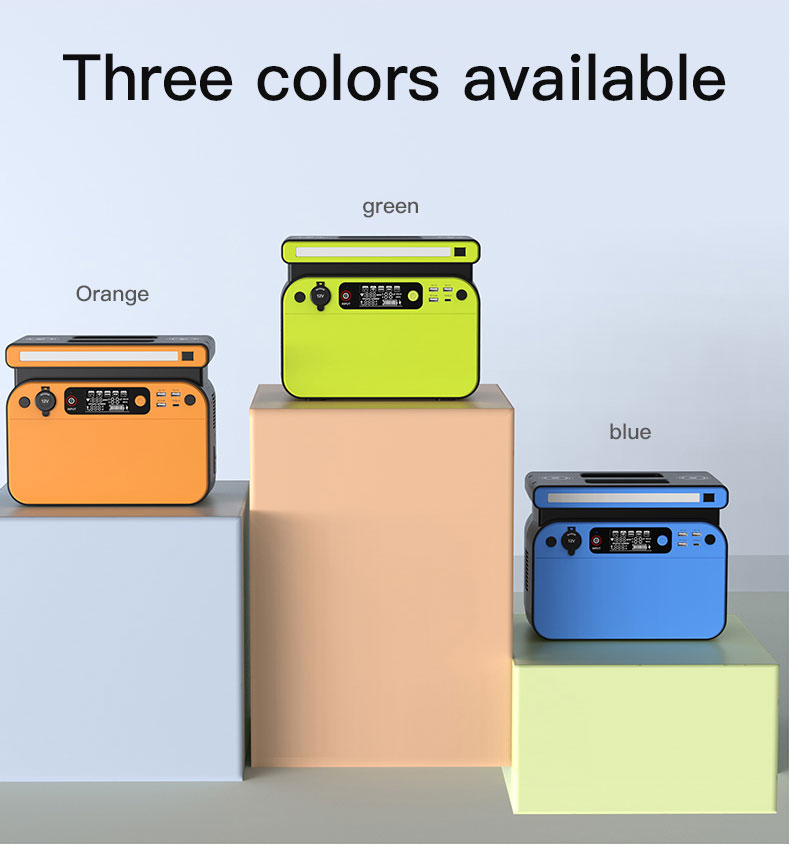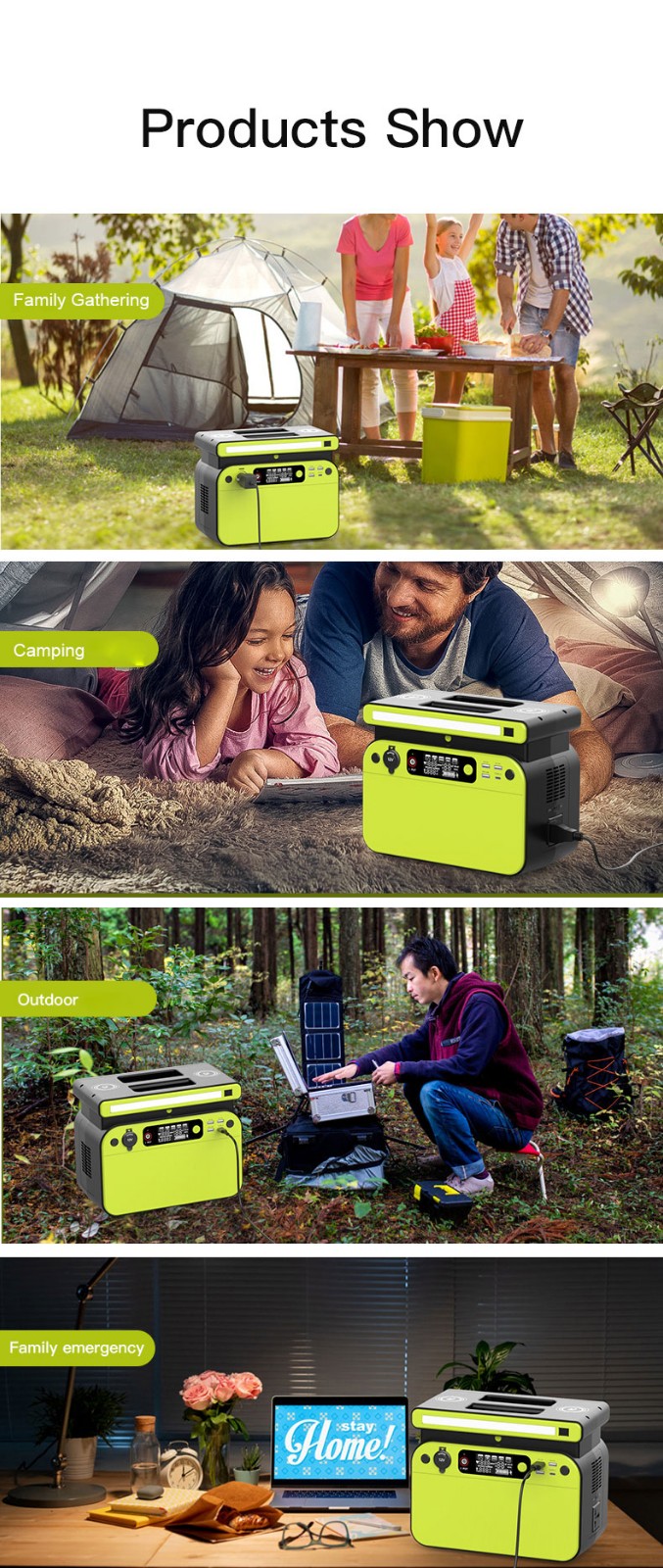 FAQ:
Question: What type of battery is in an 500W Portable Power Station?
Answer: 500W Portable Power Station contains a battery pack which consists of an array of LiFePO4 battery with high energy density.
Question: How do I know if my 500W Portable Power Station is charged?
Answer: To check the charge level of the 500W Portable Power Station, refer to the LCD Battery Display.
Question: Which device can I use?
Answer: CTECHI 500W Portable Power Station can charge devices such as small drones, mini refrigerators, TVs, electric blankets, CPAP, smartphones, cameras, laptops and LED lights.
You can use household appliances with a rated output power within 500W.
Question: Can I charge the product while it is powered?
Answer: Yes, it can. It can supply power during charging, and supports straight-through charging.
Question: Can all the ports be used at the same time as it's charging?
Answer: not, Except for AC outlet, the product supports pass-through charging, Which means you can use all the ports while charging, both from wall outlet and a solar panel (sufficient sun power needed). Only the recharging speed will be reduced, as all the ports are also discharging the battery because of devices you plugged in. How much slowly also depends on the devices you 're plugging in.