A Power Source For 99% Of Home Appliance

This astonishingly powerful CTECHi ST2000 delivers 2000W rated power and 3000W peak power, giving you peace of mind in any situation.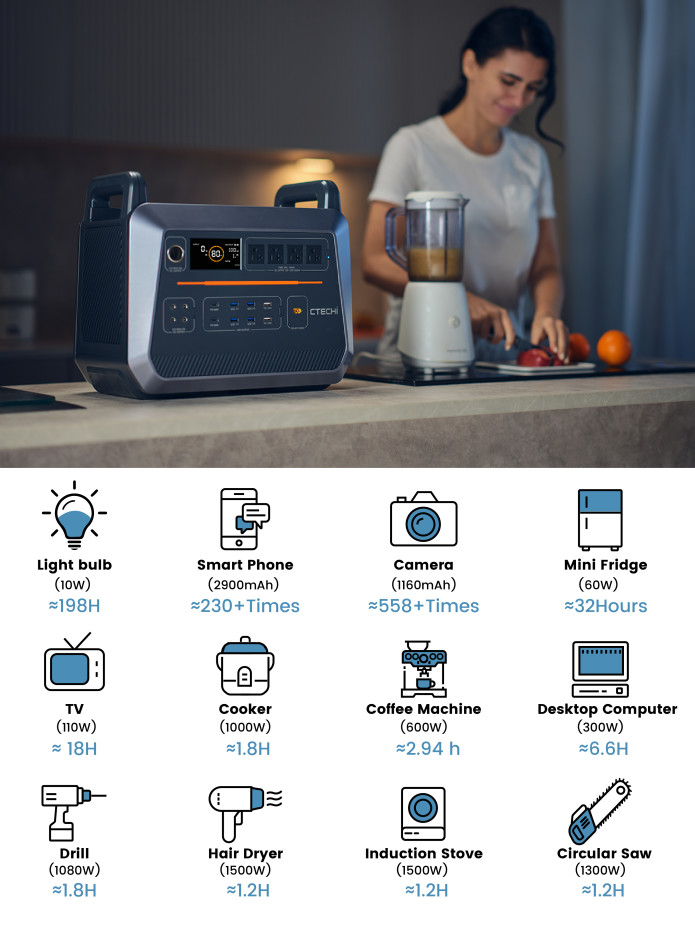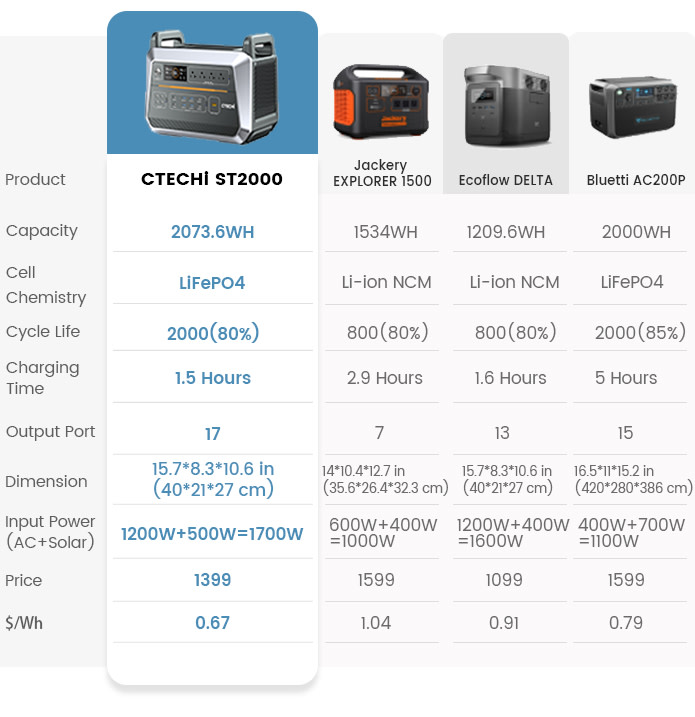 CTECHi ST2000 is a 2074Wh safe power supply with a built-in bidirectional inverter. With its fast-recharge feature, it can be recharged to 80% in less than an hour. Ensure your backup power is always available!
CTECHi ST2000 is compatible with 500W solar panels for all green energy lovers.
How about even faster charging? With the combination charging of AC and solar panel charging, the ST2000 can be fully charged (2074Wh) in just 1.5 hours.
6 Ways To Recharge ST2000
CTECHi ST2000 also has multiple charging options. Furthermore, charging is possible anywhere with multifunction power input.
It supports simultaneous charging and discharging, which means you can use it while you are charging it.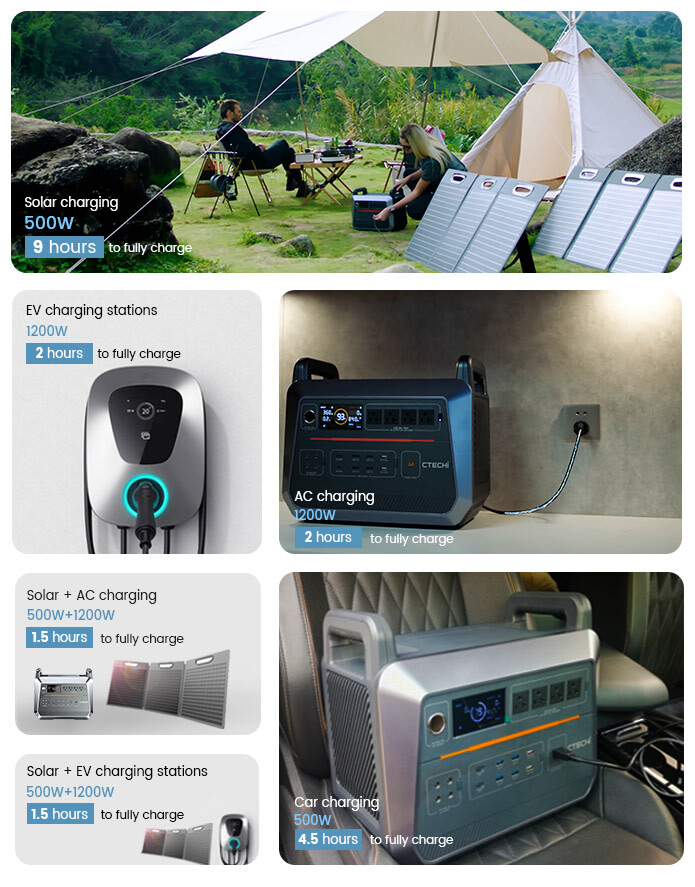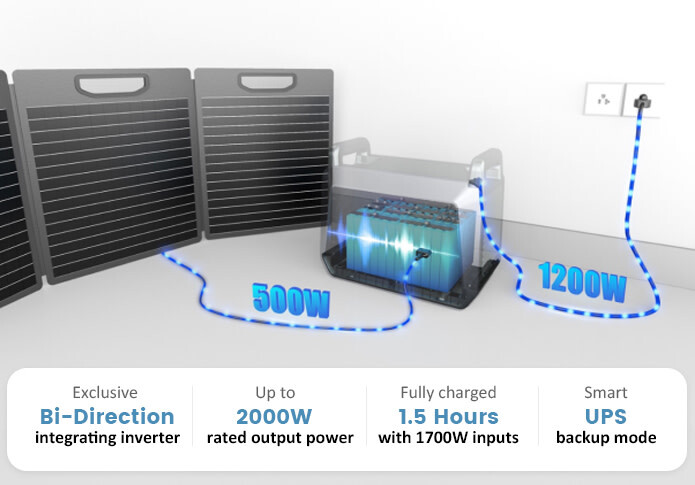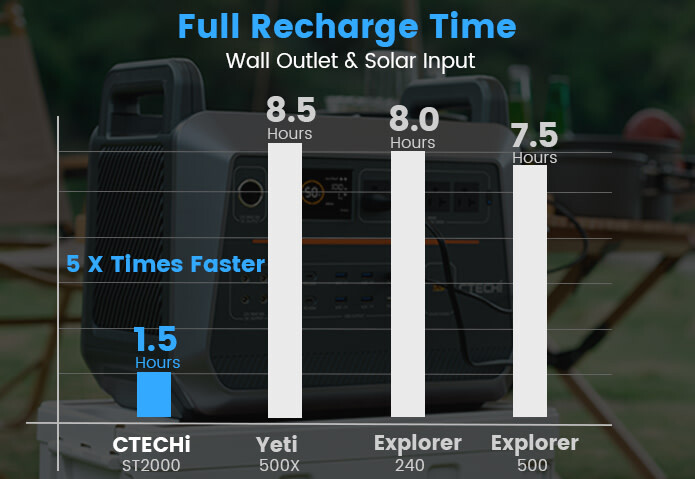 A Safer and More Reliable Power Supply
CTECHi ST2000 utilizes automotive-grade power cells so that it has a longer cycle life and stronger charging and discharging performance.