Description
CTECHI 1500W portable power station, continuous power supply! Don't worry about power outage anymore! It is CTECHI's largest outdoor power supply and one of the most powerful portable power stations. With 1210Wh capacity, 1500W rated power (3000W surge power) and multiple output charging/charging ports, it can meet the power requirements of higher power and most power appliances. It is an ideal power source for family backup batteries and outdoor activities such as wild camping, hunting, fishing, outdoor parties and music festivals.
Multiple output ports: 1* TYPE-C, 3* USB, 1* DC6514 charging port, 1* 12V car charging port and 2* AC sockets (with pure sine wave). It is off the grid and can power cameras, computers, communication equipment, CPAP and electric grills.
You just need to press a button to provide any power to any place.
And its built-in MPPT high-efficiency solar charging makes it a solar generator for outdoor entertainment. By using the adapter cable (included in the package) to connect two 100W, the battery is fully charged for approximately 7 hours.
Model
BEAR PLUS
Battery
1210 Wh (22.4V54Ah)
Input
12V-28V 200W Max
Fully Charging Time
About 6Hours
USB-A*3
5V 2.4A
Cigarette Lighter Output
12V 8A Max. 120W
Type-C Output
5V~20V Max. 60W
AC Output

220V 50Hz/60Hz

Rated Output 1500W

Peak Output 3000W

110V 50Hz/60Hz

Rated Output 1200W

Peak Output 2400W

Display
LED
Operation Temperature
-20~55℃
Charging temperature
0~45℃
Cycle Life
≥ 3000
Dimension
400*210*293mm(L*W*H)
N.W
16KG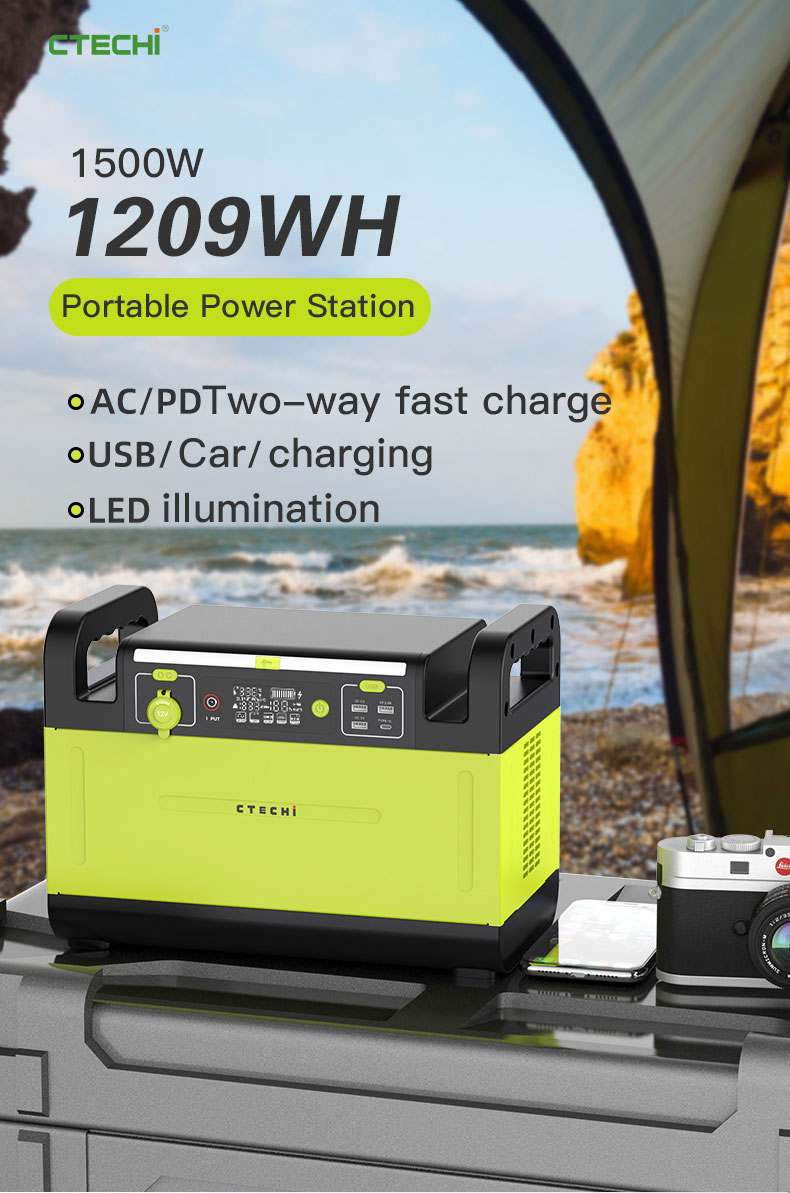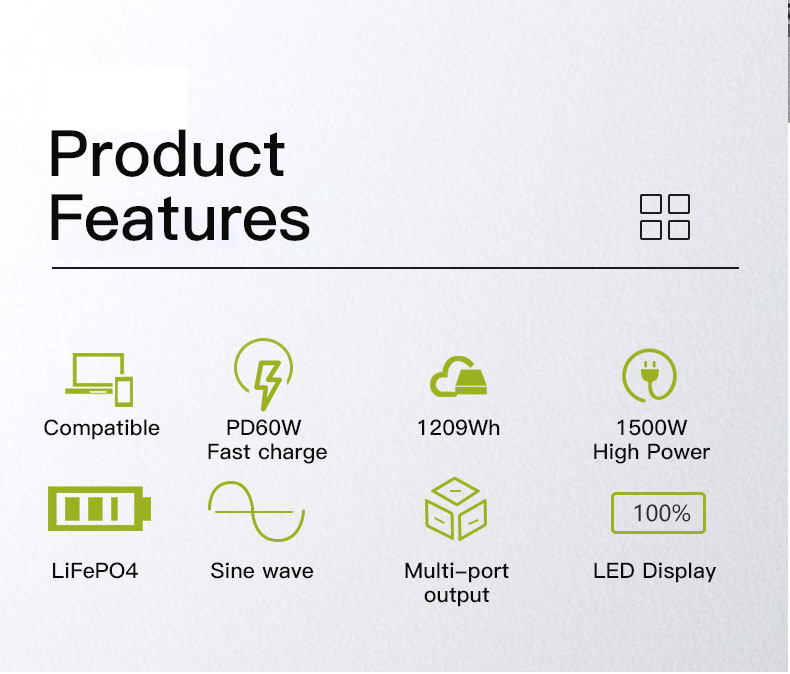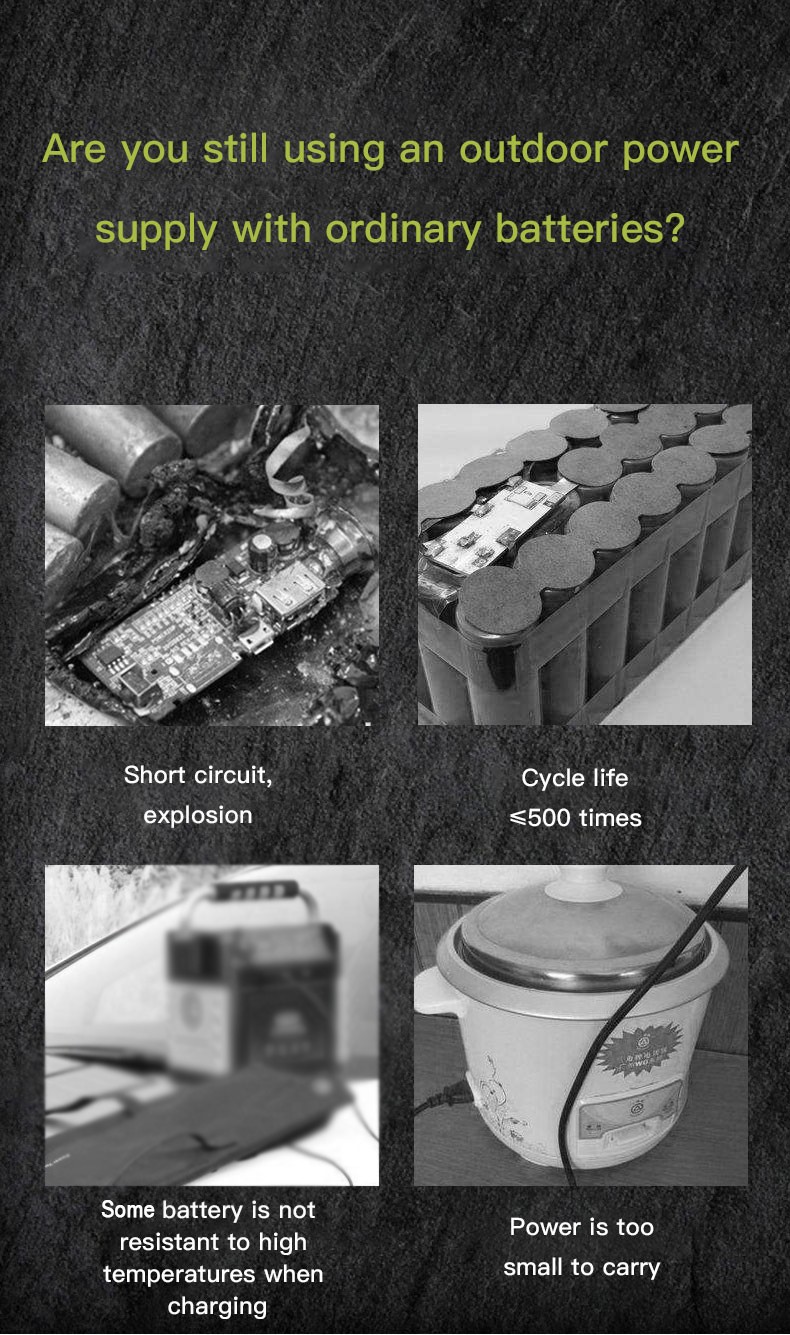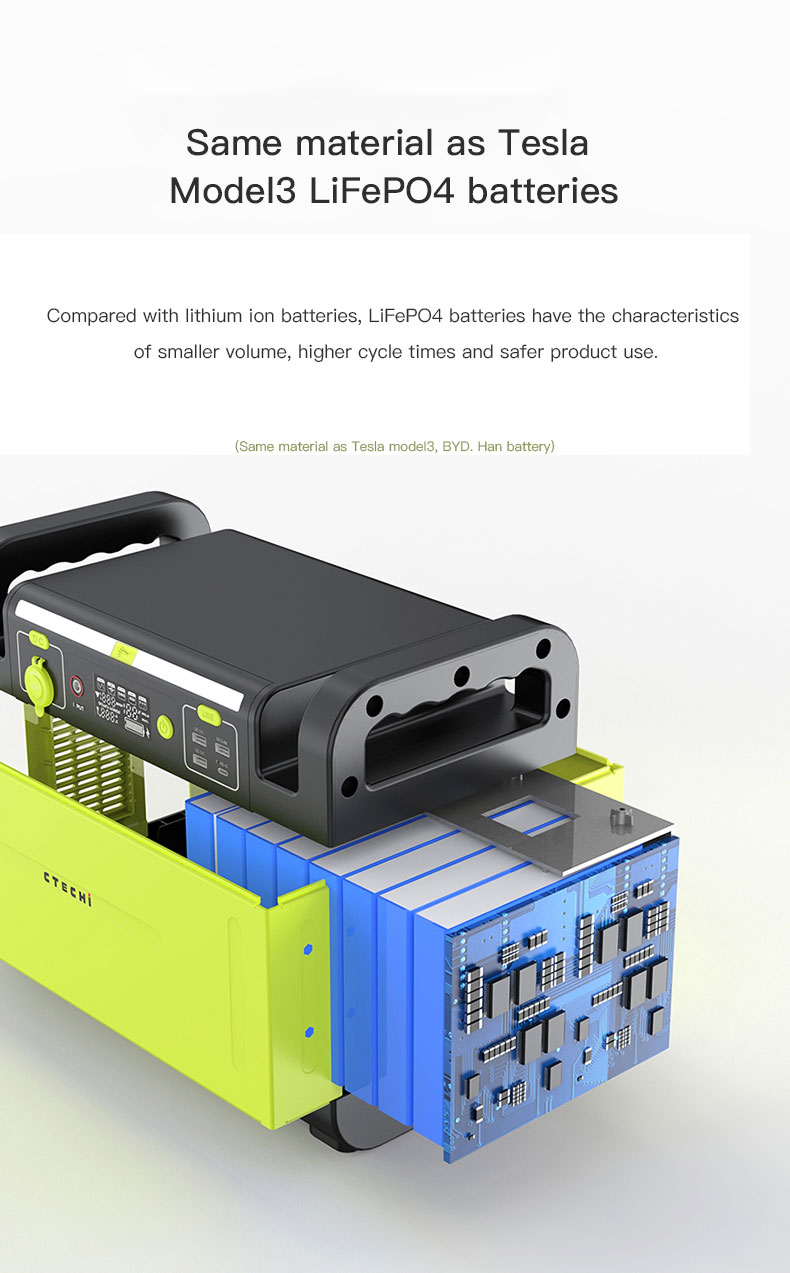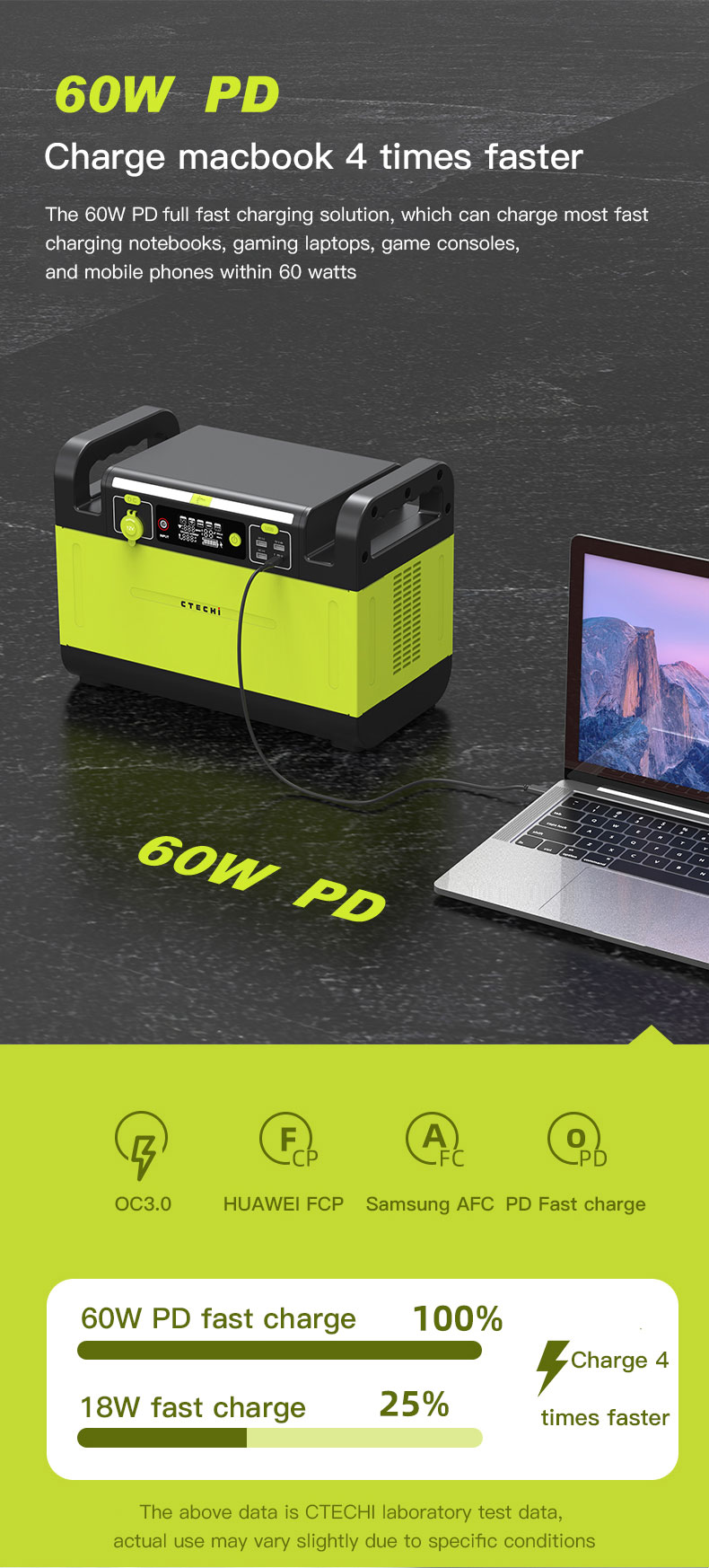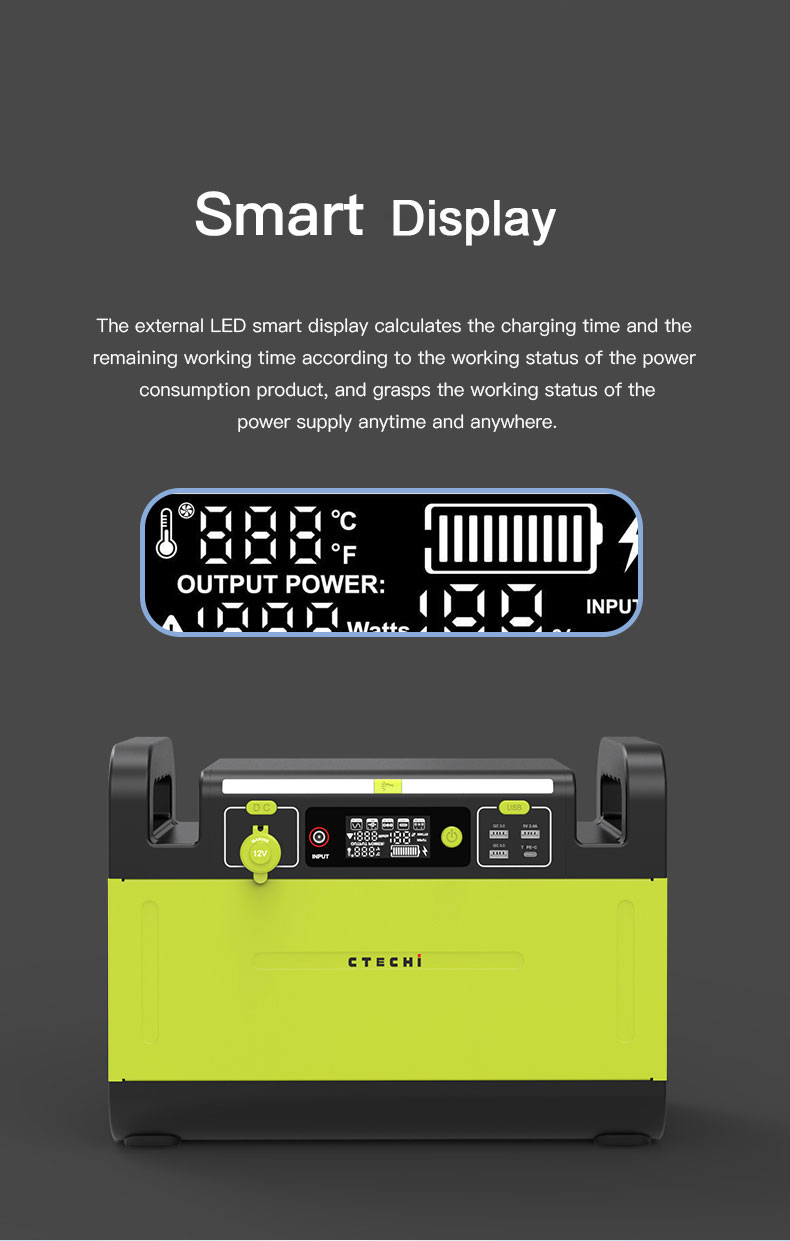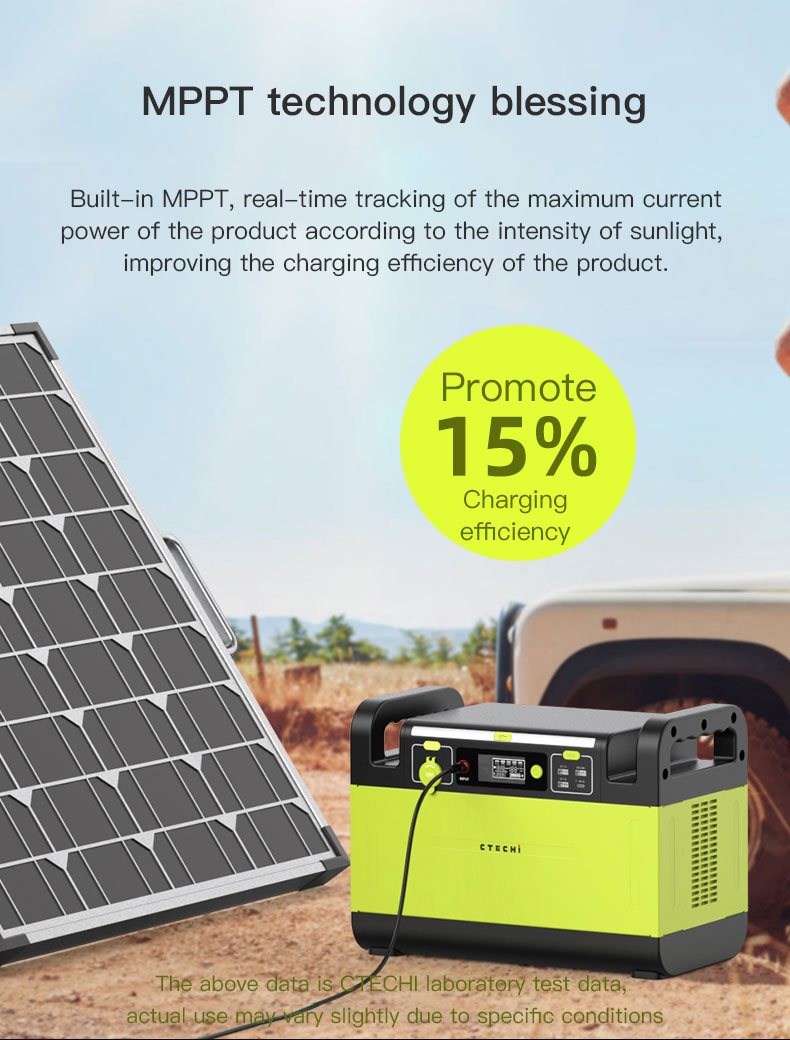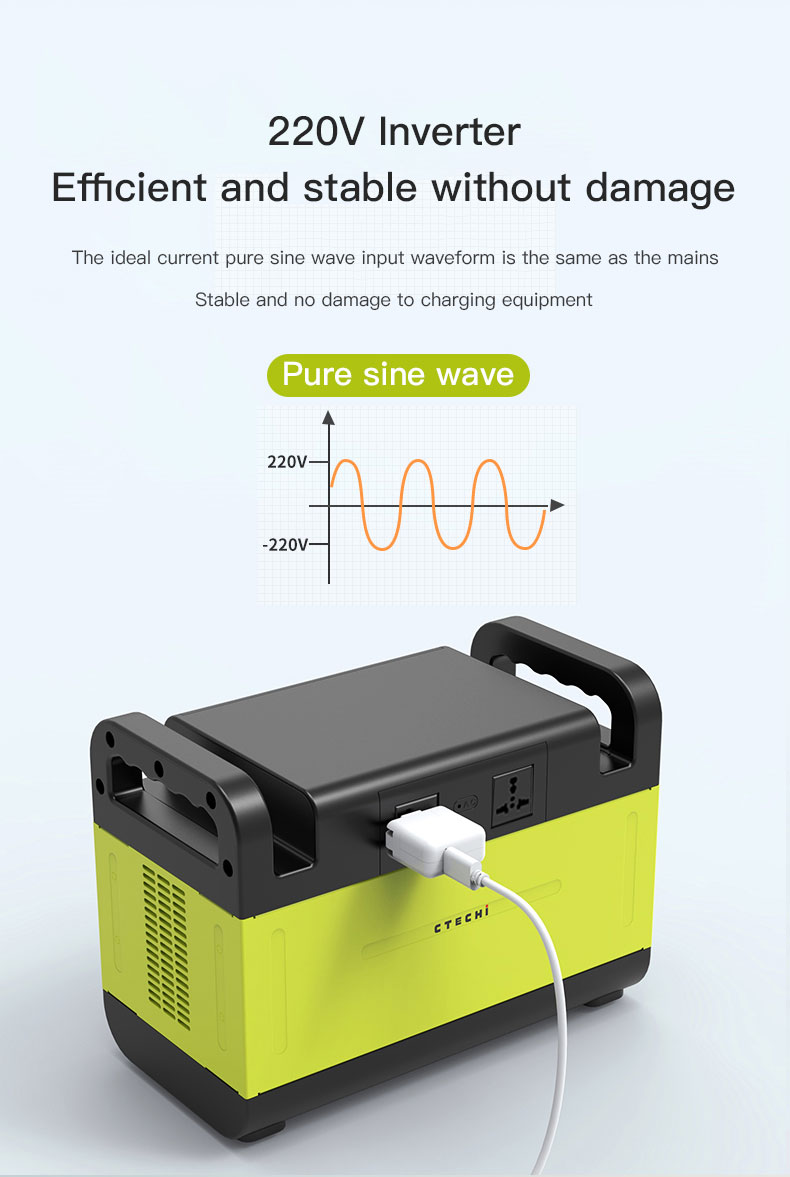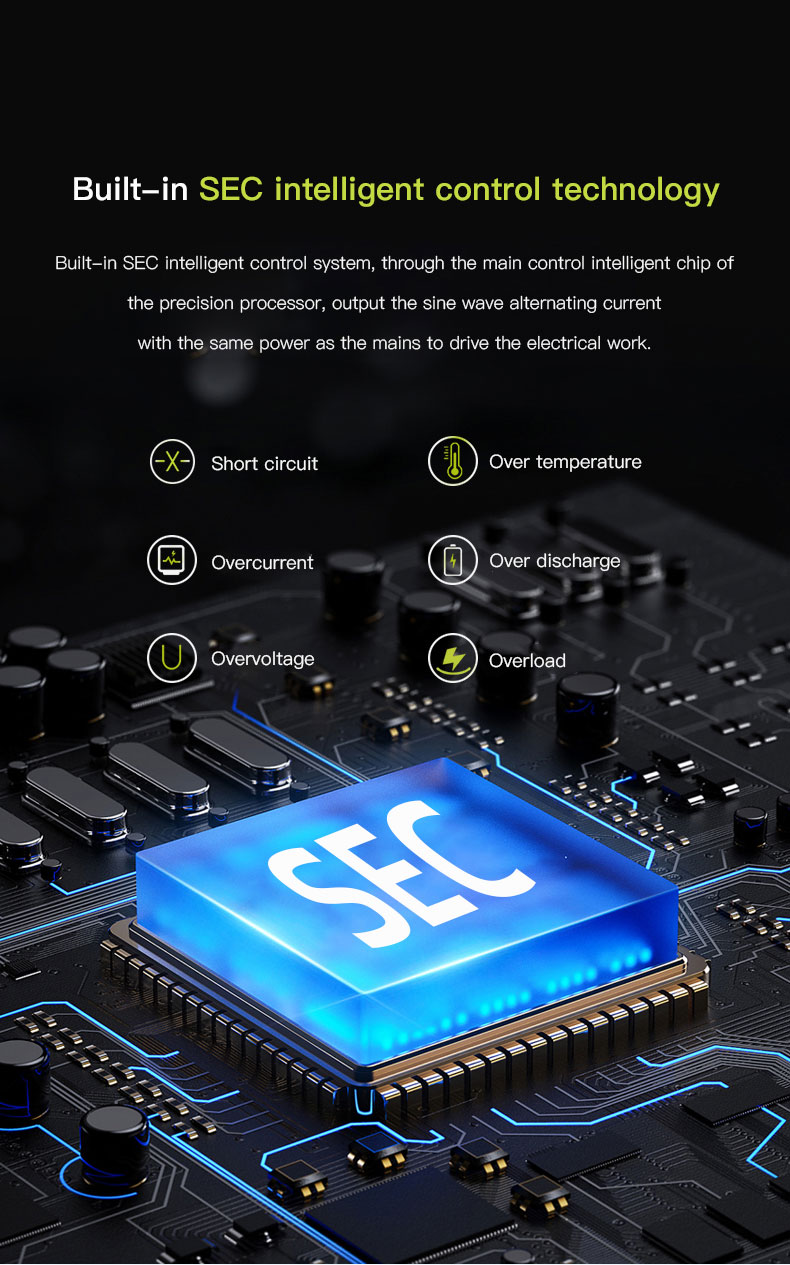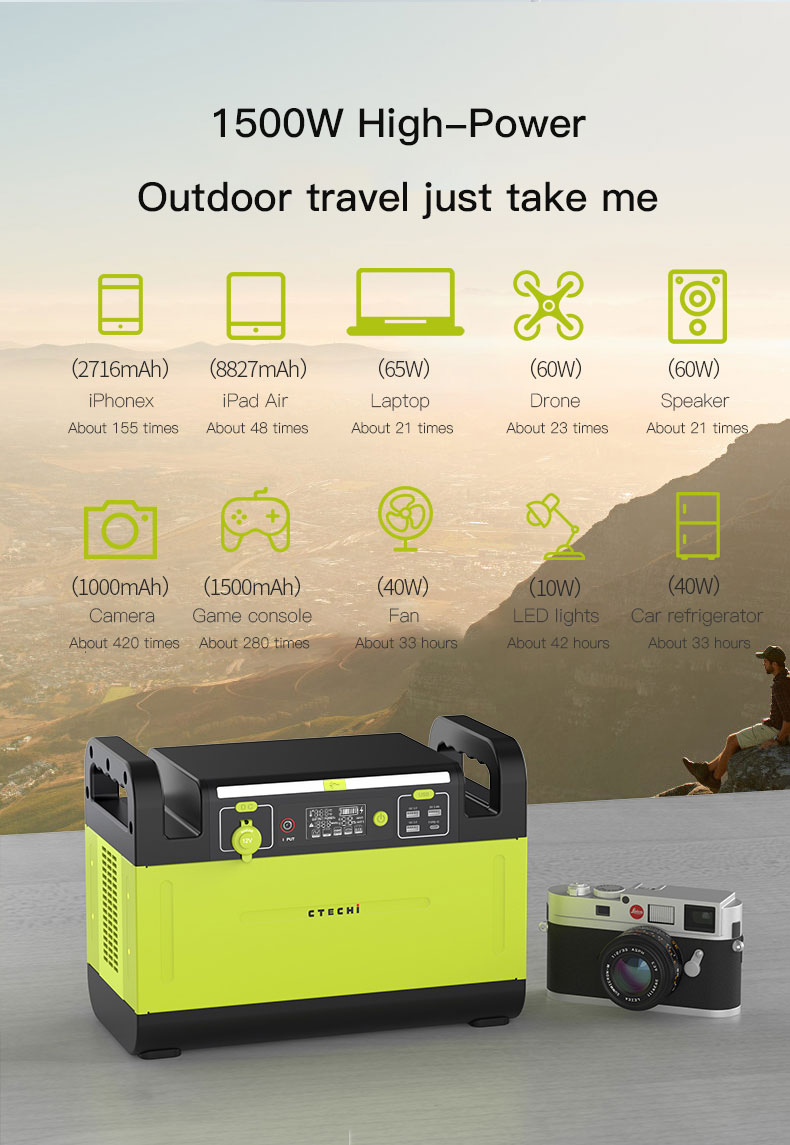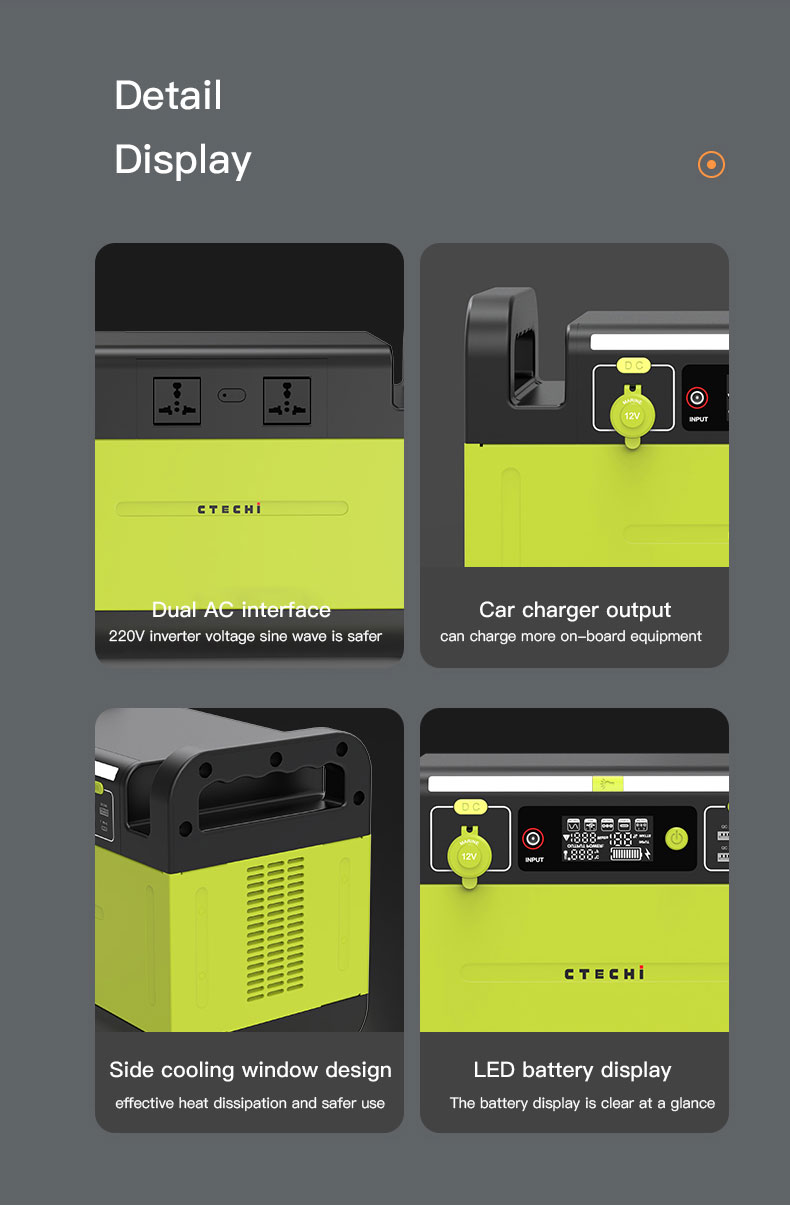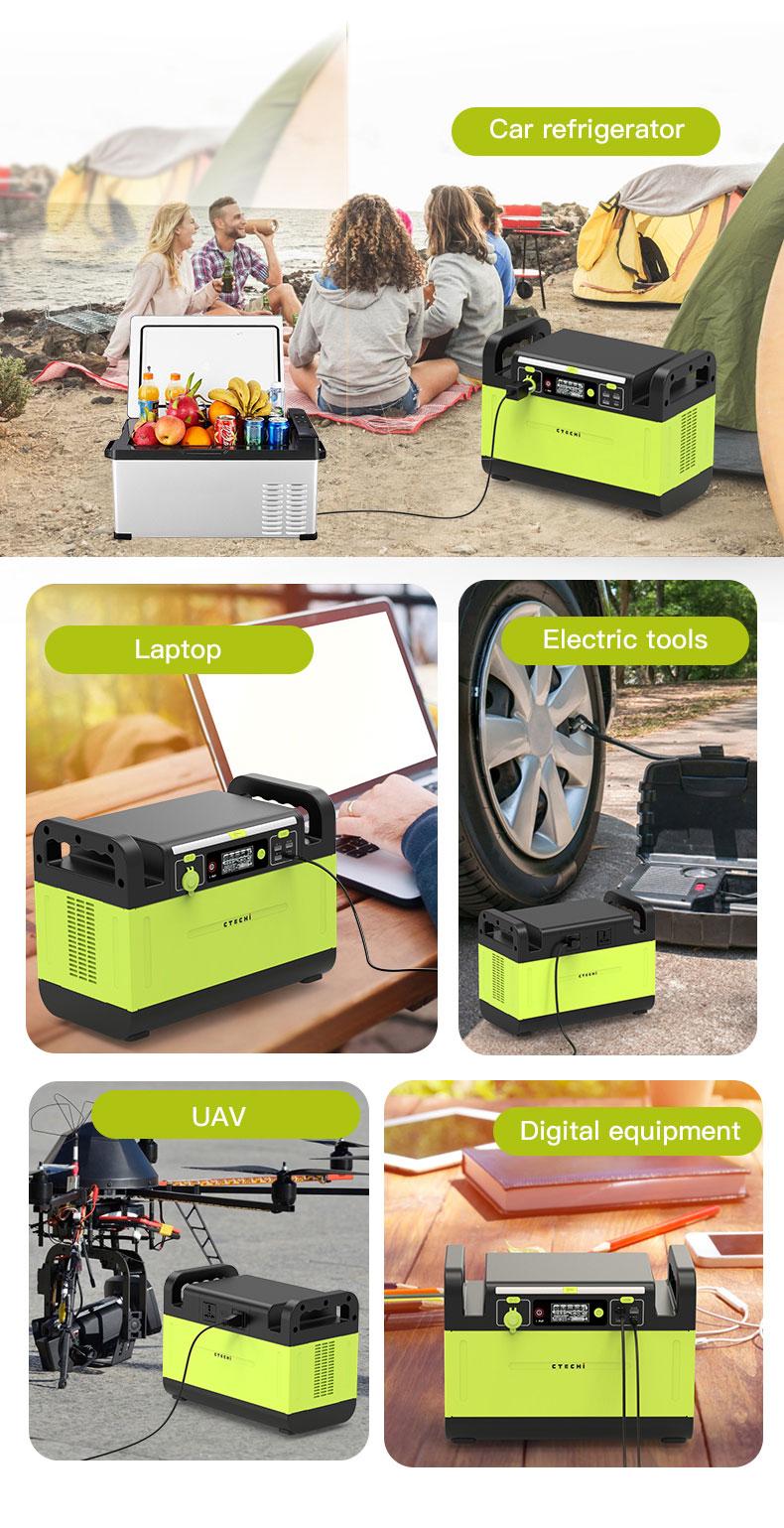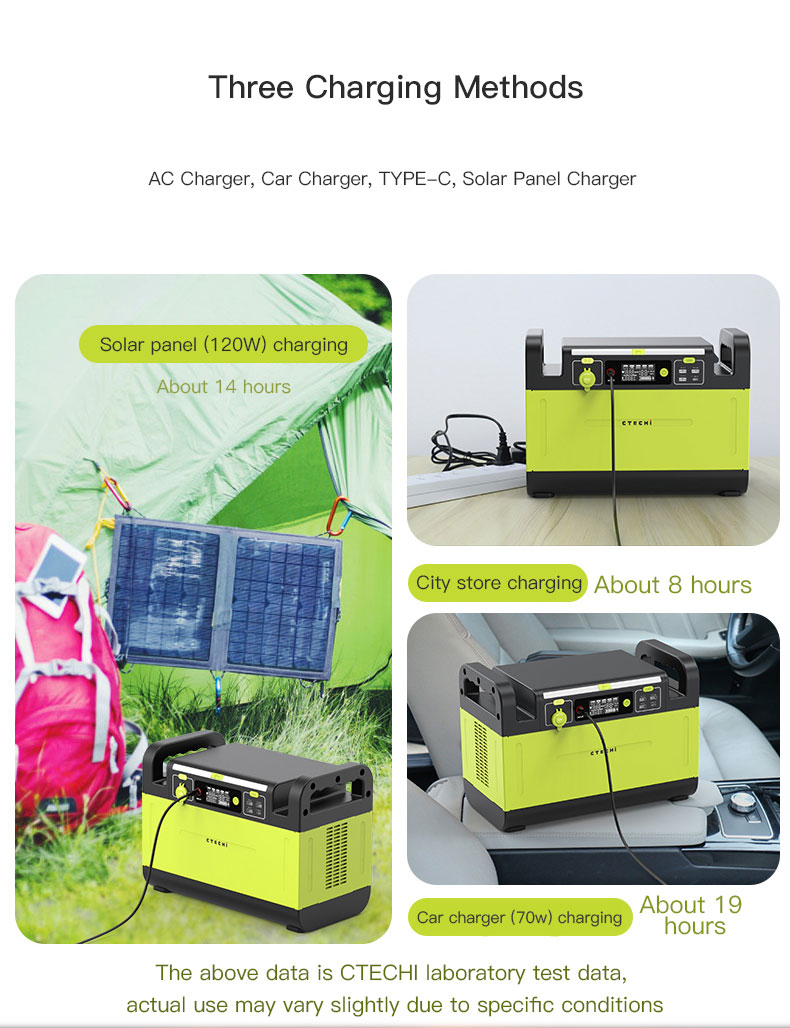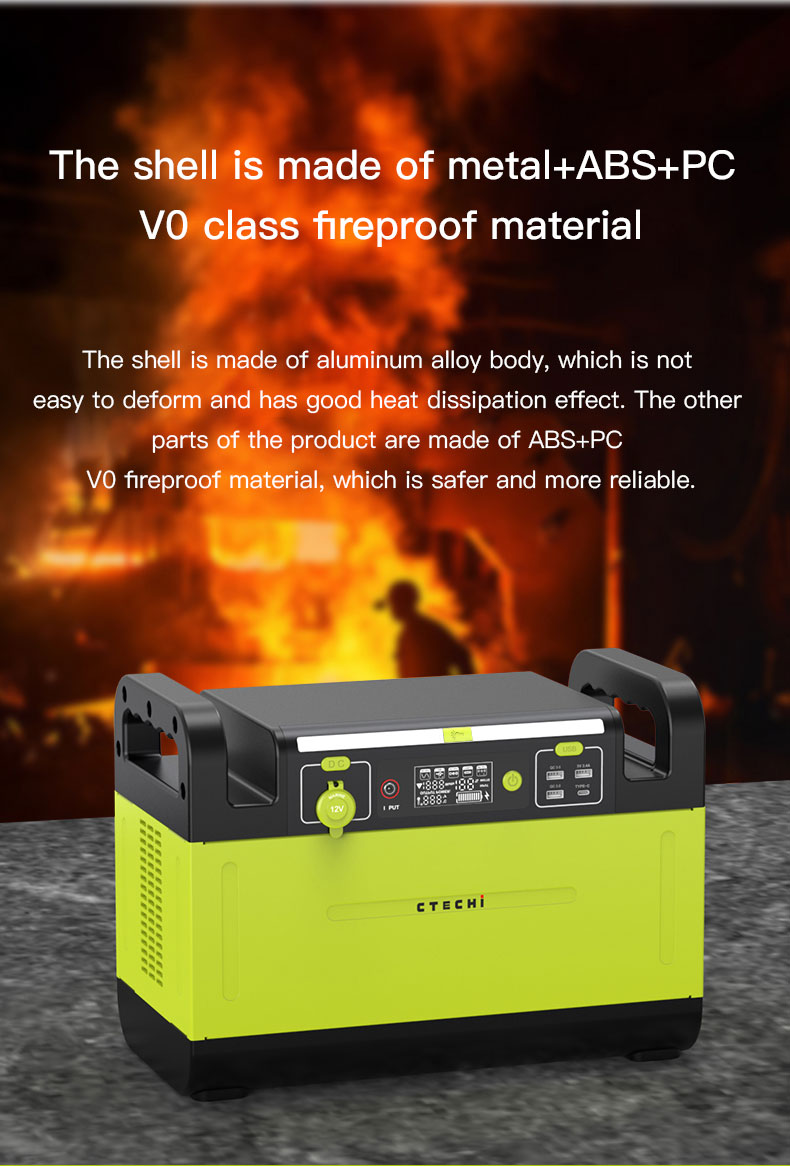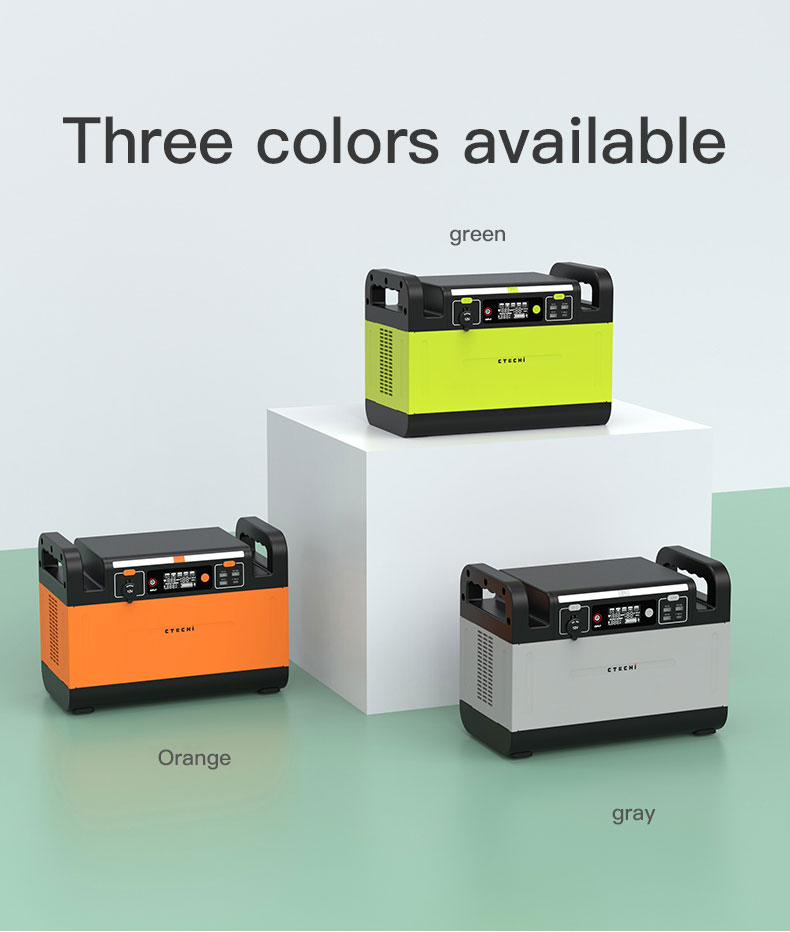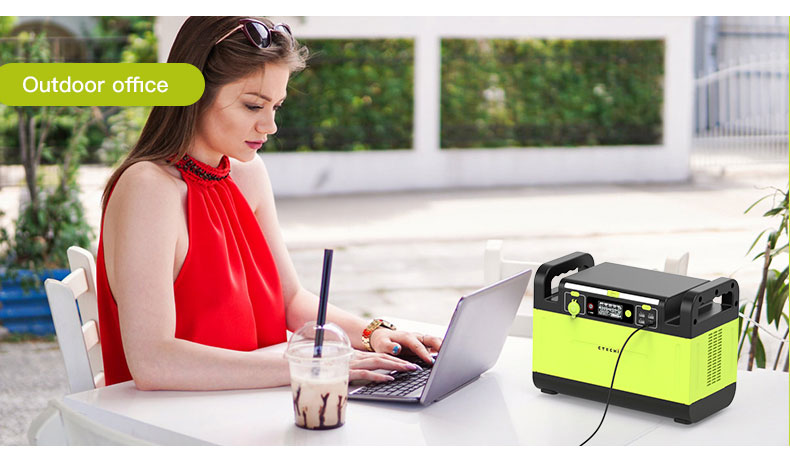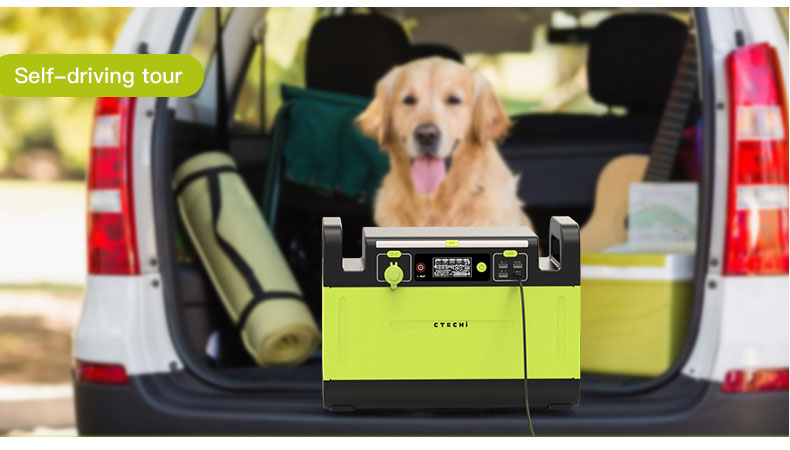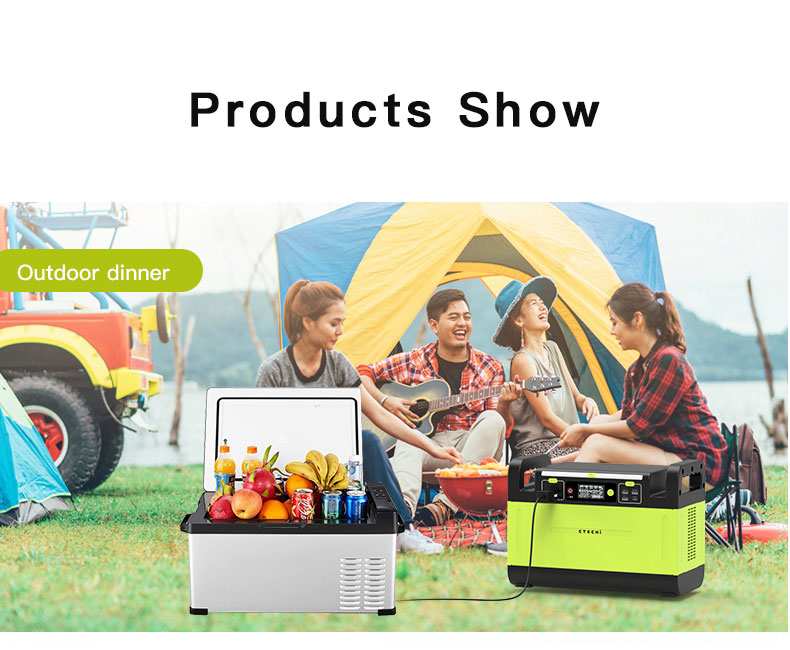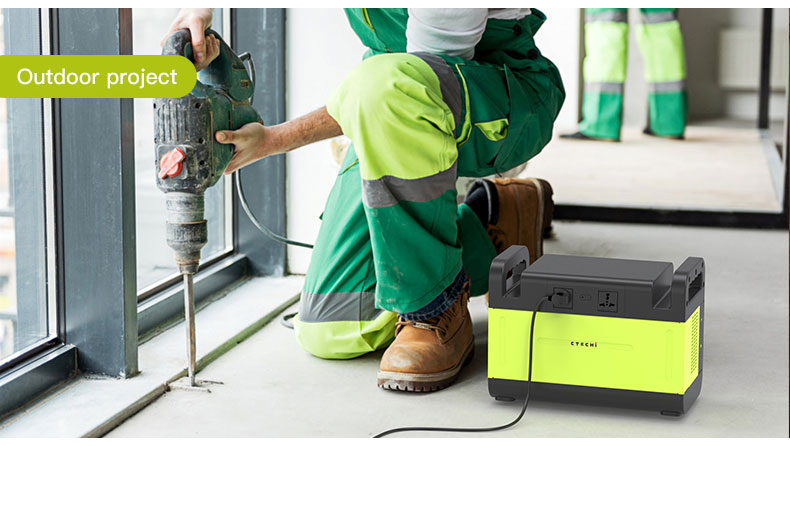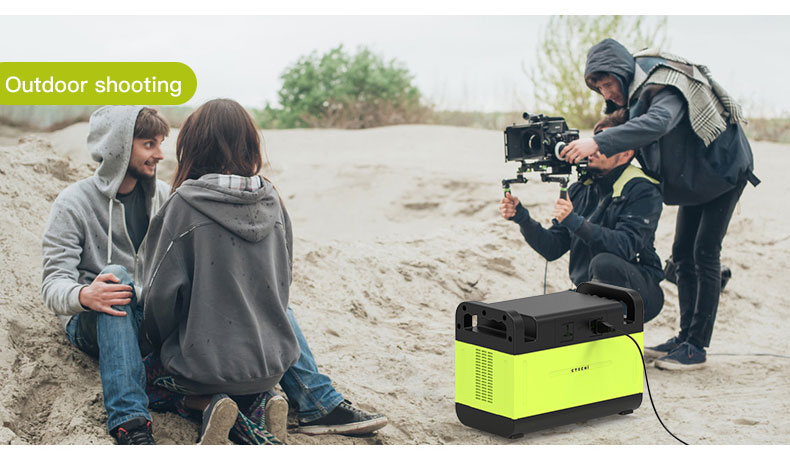 FAQ
Question: What type of battery is in an 1500W Portable Power Station?
Answer: 1500W Portable Power Station contains a battery pack which consists of an array of LiFePO4 battery with high energy density.
Question: How do I know if my 1500W Portable Power Station is charged?
Answer: To check the charge level of the 1500W Portable Power Station, refer to the LCD Battery Display.
Question: Which device can I use?
Answer: CTECHI 1500W Portable Power Station can charge devices such as small drones, mini refrigerators, TVs, electric blankets, CPAP, blender,drain cleaner, smartphones, cameras, laptops and LED lights.
You can use household appliances with a rated output power within 1500W.
Question: Can I charge the product while it is powered?
Answer: Yes, it can. It can supply power during charging, and supports straight-through charging.
Question: Can all the ports be used at the same time as it's charging?
Answer: not, Except for AC outlet, the product supports pass-through charging, Which means you can use all the ports while charging, both from wall outlet and a solar panel (sufficient sun power needed). Only the recharging speed will be reduced, as all the ports are also discharging the battery because of devices you plugged in. How much slowly also depends on the devices you 're plugging in.